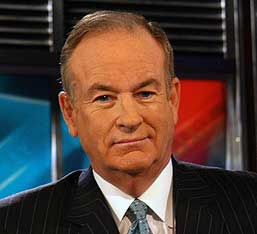 Bill O'Reilly
Television host, author, political commentator
Bill O'Reilly is a television host, syndicated columnist, author and political commentator. He is the host of The O'Reilly Factor on the Fox News Channel, which is the most watched cable news program on American television. Bill has written ten books, including a personal memoir called A Bold Fresh Piece of Humanity. He most recently wrote and released Killing Kennedy.
Bill has been a recipient of Childhelp's Positive Impact in Media Award at Childhelp's Drive the Dream Gala in Scottsdale, Arizona. He consistently supports our programs and often mentions, on air, Childhelp's National Hotline when relevant. Co-founders Sara O'Meara and Yvonne Fedderson have been guests on The O'Reilly Factor.
Click here to watch Bill O'Reilly encourage his viewers to get involved with Childhelp and help children that may be at risk for abuse and neglect.