EMERGENCY: Urge Congress and the President to provide relief funding for the Childhelp National Child Abuse Hotline
Childhelp operates the Childhelp National Child Abuse Hotline, 1‑800‑4‑A‑CHILD, focusing on child abuse and neglect prevention & intervention. The Hotline provides crisis counseling, parenting advice, bullying response support and referrals to local resources for children and adults in the U.S., its territories and all of Canada.
The Hotline is staffed by master's-level crisis intervention professionals who provide confidential services in more than 170 languages 24 hours a day, 7 days a week. In fiscal year 2020, 112,066 contacts were received from:
children at risk for or experiencing abuse,
adult survivors,
distressed parents seeking help,
concerned relatives and
mandated reporters who suspect child abuse may be occurring.
During the COVID-19 pandemic, the Hotline has seen an increase in contacts by 46%. Many of these have been from children quarantined at home with no 'safe place' to go. Emergency funding will help Childhelp handle the current increase in calls, texts and chats, and will help Chlidhelp handle a future increase when children are back in school.
Tell Congress to:
Fund the Childhelp National Child Abuse Hotline on an annual basis
The Childhelp National Child Abuse Hotline program has historically been sustained solely through donations, but Congress recently directed the U.S. Department of Health and Human Services to issue a grant for text and online chat innovations for a national child abuse hotline. This appropriation was a major step forward in efforts to secure federal funding for such a valuable resource, and Childhelp works with members of Congress in both the House and Senate to ensure the innovation grant continues while additional support is made available on an annual and sustainable basis.
Pass the Child Abuse Prevention and Treatment Act (CAPTA) now
Originally enacted in 1974, rewritten and amended several times, CAPTA provides financial assistance for demonstration programs for the prevention, identification, and treatment of child abuse and neglect and to establish a National Center on Child Abuse. Additionally, it identifies the federal role in supporting research, evaluation, technical assistance, and data collection activities.
Re-authorization is required to protect the framework of programs that respond to child abuse and neglect, as well as provide critical resources for communities as they strengthen families and promote the well-being of children.
Fix the Victims of Crime Act (VOCA)
… before funds run out, victims are left behind and local programs are forced to shut their doors
The Victims of Crime Act (VOCA) was passed by Congress and signed into law by President Ronald Reagan on October 12, 1984, establishing the Crime Victims' Fund. Millions of dollars are deposited annually into the fund from criminal fines, penalties, forfeited bail bonds, and special assessments collected by the federal government. Prosecutors are increasingly entering into deferred prosecutions and non-prosecution agreements instead.
Congress must shore up the Crime Victims Fund by ensuring federal financial penalties from deferred prosecution and non-prosecution agreements are treated the same way as penalties from convictions — to serve and compensate victims of crime. VOCA has seen massive cuts over the last several years, and those funds must be reinstated to protect grants from even further cuts in the future.
Support prevention education in our schools
Stop the cycle of abuse and empower our kids to speak up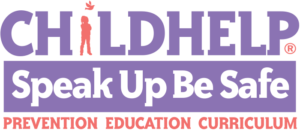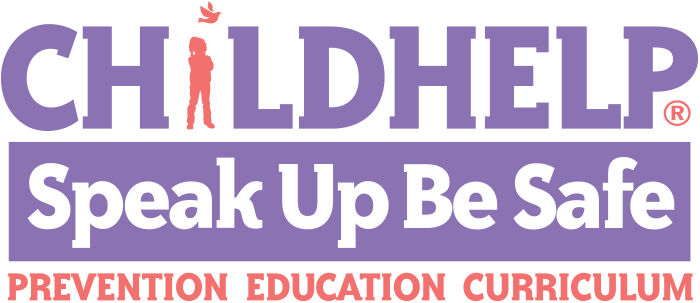 Childhelp Speak Up Be Safe is a child-focused, school-based curriculum designed to build safety skills in every child while addressing today's societal risks, like bullying and Internet safety.
The curriculum helps children and teens from pre-kindergarten through 12th grade learn the skills to prevent or interrupt cycles of abuse  — physical, emotional and sexual abuse, as well as neglect, bullying, and cyberbullying. Childhelp provides materials that engage parents and caregivers, teachers, school administrators and community stakeholders. It is Childhelp's hope that Congress and the U.S. Department of Education will explore ways to expand the curriculum in additional school systems across the nation.
---
Childhelp exists to meet the physical, emotional, educational and spiritual needs of abused, neglected and at-risk children. We focus our efforts on advocacy, intervention, treatment, prevention, family resilience and community outreach.