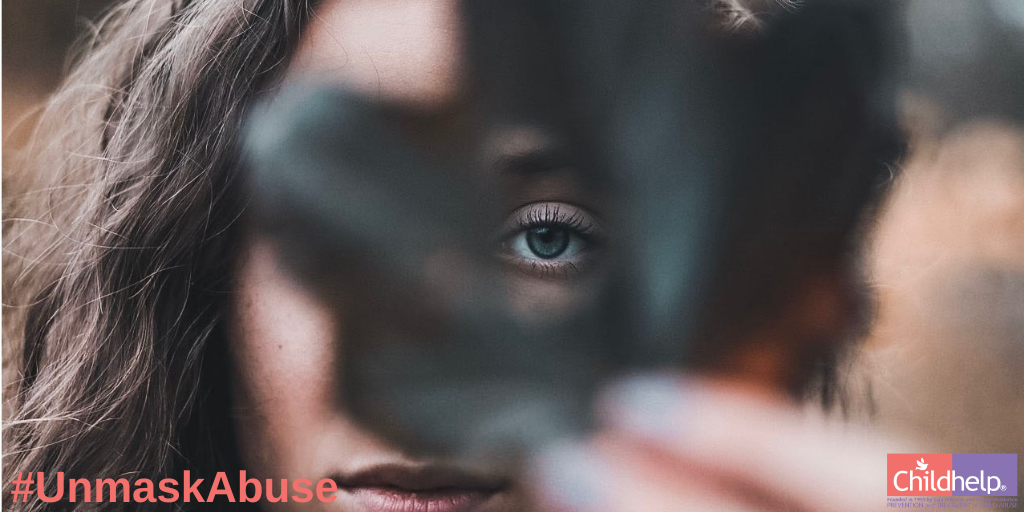 "Are you OK?"
"I'm fine."
Adult survivors of child abuse sometimes wear a mask to make it through the day. Courage is expressed in resiliency, but every survivor deserves a place to be vulnerable, somewhere to remove the mask — a place where they can disclose a tough past and feel empowered to engage authentically with trusted allies.
Childhelp works every day to prevent abuse and help abuse survivors heal. A big part of our effort is encouraging survivors of abuse to seek help. To that end, the Childhelp Speak Up Be Safe prevention education curriculum brings simple safety rules into classrooms across America and beyond. But the rules don't only apply to children. They empower people of all ages to stop bullying and abuse, to seek needed help and to continue healing after trauma.
Adult survivors can take cues from the same safety rules we teach children as they continue to heal and reach out for help.
No bullying
Talking to children about kindness lays the groundwork for lifetimes filled with compassion. Adult behaviors provide a model for children and impact their long-term interpersonal and emotional development. Abuse survivors often struggle with behavioral, mental and physical health concerns that increase risk of perpetrating and being a victim of violence as an adult.
We ask survivors to remember that compassion starts with the self. In the wake of abuse, survivors often repeat messages to themselves that undermine healing and growth. There are many ways to turn that negative self-talk into positive self-affirmation, but it might take some outside help. Get it! There is no reason to bully others or yourself.
It's my body
The relationship between childhood trauma and adult health is well-established and profound. Furthermore, survivors of abuse often struggle with body image and challenges to their sense of bodily integrity, even as adults.
"It's my body" is a simple mantra that encourages body agency, affirms bodily integrity, and reinforces appropriate physical and emotional boundaries. For survivors, "it's my body" also reminds how healthy choices for the body and mind are entwined. This starts by avoiding self-harm, drug and alcohol abuse and avoiding unhealthy high-risk activities, but it continues with a balanced diet, rest and adequate exercise.
Taking ownership of one's physical health and being accountable for one's healthy choices won't make right what's been done wrong, but it does lay the groundwork for survivors to heal — body, mind, and spirit.
I have choices
Empowering a person to strengthen healthy relationships, find productive avenues of expression and practice safe habits isn't something that stops with childhood. Unfortunately, for survivors of abuse feelings of shame and helplessness don't always stop with childhood either. The very act of making a decision can drain physical and emotional energy, something many survivors already find in short supply.
One strategy to improve decision-making that is often used in abuse recovery and mental health treatment settings is a quick personal inventory — H.A.L.T.
Are you:
Sometimes abuse survivors neglect personal needs and indulge in unhealthy habits. Healing takes time and care. Give yourself plenty of both.
Tell a trusted adult
When survivors feel stuck and hopeless, the hardest step is often the first one: seeking help. There are countless excuses not to reach out, but no good reason to put off the chance to heal.
A lot of employers offer free employee assistance programs, while mental health care is more affordable as part of a health care plan. Furthermore, affordable intervention programs and mental health services are also often offered through local social service agencies, health clinics, universities, and faith-based organizations.
The Childhelp National Child Abuse Hotline (1-800-4-A-CHILD) is available 24/7 nationwide and in Canada with translation, text and web-chat services available to help any survivor as they take their first steps toward healing. It's also there for partners and loved ones of survivors should they need help too. Our counselors will be there to listen and help, and they can identify local services for long-term care as well.
It's never my fault
We tell abuse survivors to remember that when abuse happens, it isn't their fault. As adults, there is the responsibility for parents or partners to protect themselves and others from harm and get help when it's needed, but that isn't always as easy as it sounds. Sometimes protecting others means talking frankly and openly about the abuse that happened in the past, abuse that is happening right now, and getting away from potential harm before it escalates.
When an adult survivor of child abuse has lived a lifetime in silence and secrecy, there can be a laundry list of reasons to keep violence and exploitation concealed:
It's too late to fix it now
He's not like that anymore
I don't want to blow up my family
No one will believe me
It wasn't that bad
She was abused as a kid too
I'm okay now
He's dead anyway
I deserved it; It made me stronger
I liked it; it felt good at the time
But if you are an abuse survivor and hear yourself adding to this list, there is one really good reason to speak up right now: YOU.
Talk about it
The mission that drives Childhelp is to meet the needs of children who have been abused and neglected and to protect those at-risk. That means we serve every child and uplift every abuse survivor. We understand healing from child abuse is a lifetime journey, and it's one a survivor can start right now. We encourage adults to check in with the children in their lives and to listen — really listen. Anyone dealing with childhood abuse or neglect can find support from a qualified counselor or therapist and opening up to a trusted loved one is often the best first step.
Call or text the Childhelp National Child Abuse Hotline at 1-800-4-A-CHILD or click here to start a web chat with a counselor. Remove the mask. Talk about it.
"Are you OK?"
"Well, no, I have something I'd like to share with you because I'm ready to let it go…"