Healing takes centerstage for Childhelp, and treatment is the foundation of health efforts. That's why Childhelp takes steps through the COVID-19 crisis to protect children and staff from the spread of the virus. 
In light of the coronavirus pandemic, Childhelp continues to meet the needs of abused, neglected and at-risk children. 
 Childhelp Residential Programs 
Residential care is the epicenter of the work Childhelp does in the lives of abuse survivors. The Childhelp Alice C. Tyler Village, Childhelp Merv Griffin Village and Childhelp Group Homes of California provide safe havens for children recovering from abuse and neglect. 
The healing process is difficult, and policies to protect staff and clients have been put into place to prevent the spread of COVID-19. 
Both villages have suspended in-person visits. This includes family, volunteers, mentors and special friends. Nevertheless, having opportunities to visit with family is a crucial part of healing, and virtual visits have replaced face-to-face time with family.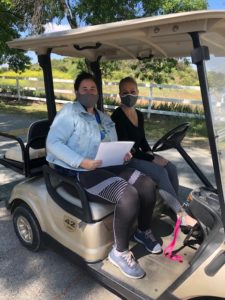 Children at both villages stay on-campus, which means they are rarely exposed to coronavirus, but staff live offsite. Accordingly, each staff member is screened with questions regarding possible symptoms and wears a mask. Their temperatures are checked regularly. 
Meetings are conducted with an eye toward social distancing, and virtual attendance when possible. Nevertheless, as part of the community, coronavirus remains a part of life for Childhelp residential programs.  
Staff and clients diagnosed with COVID-19 at one village demonstrate the importance of ongoing prevention measures. Prompt testing allows staff to prevent further spread through infection control. The response undertaken to protect staff and child alike proves the care at every level of the organization, and the commitment to the children in Childhelp's care.     
Childhelp Advocacy Centers 
Childhelp advocacy centers serve as a one-stop-shop in the response to abuse, with a multidisciplinary team comprised of community partners and Childhelp staff working together for the love of a child.  
Unfortunately, much abuse and neglect goes unreported when children are unable to go to school. Nevertheless, despite reduced volume, every survivor's voice needs to be heard. 
Childhelp playrooms, as many waiting areas in the nation, have been closed to prevent the spread of COVID-19, with reception areas reconfigured to encourage social distancing and scheduling altered to reduce waits. Forensic interviews occur less often and among more interview rooms, each cleaned before a new client arrives.  
Forensic interviewers at Childhelp Children's Center of East Tennessee went so far as to expand their service area to support forensic interviewers across 5 counties in the area.   
All staff on both premises wear masks, while therapists provide services to clients over tele-health.     
Childhelp Foster Family and Adoption Programs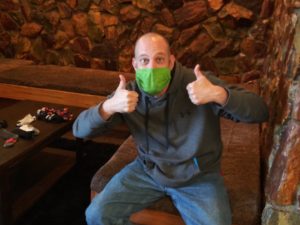 Childhelp helps caring families open their homes to children in need.  
The team at Childhelp Foster Family and Adoption Programs in California and Tennessee have been able to work remotely. Not only does recruitment continue over the internet and phone, but training of families is conducted over an online platform. In most cases, staff can conduct home "visits" virtually, but are available for in-person visits where necessary. Family visitation had to be suspended under state recommendations, but just as with recruitment and training of foster families, virtual visits with family can continue without unnecessarily risking the spread of coronavirus. 
Childhelp National Child Abuse Hotline 
The Childhelp National Child Abuse Hotline (1-800-4-A-CHILD) and chatline (childhelphotline.org) are an invaluable resource as children are stuck at home, often with abusers. 
The Hotline has reported significant increases in the number of calls and texts through this time, but the counselors have managed to handle each one from home. Increased workforce has been necessary, but more support has been added with the help of remote onboarding processes.  
The Hotline has also been featured in the media and news as a source for help, adding to the visibility of this powerful resource during such a challenging time. 
As the Childhelp leadership team meets for daily Coronavirus Task Force Updates, the challenges and struggles to care for children during uncertain times is understandable but the certainty of response is inspirational. We are proud to report that our children are playing, laughing and learning which reminds us that if they can find joy in this moment, we must each follow their lead.