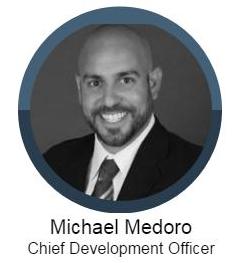 Childhelp – the Christmas Story
——
Where Childhelp Was:
Prior to 2008 and the subsequent collapse of the economy, Childhelp was well-managed, highly profitable and fulfilling its strategic vision to emerge as one of the only existing national nonprofit organizations meeting the needs of physically, emotionally and sexually abused children through a spectrum of services.
Childhelp had a surplus of $5 million in the bank and the security of a $7 million note due from the sale of a piece of raw land adjacent to the Childhelp Merv Griffin Village in Beaumont, California.
During this period, Childhelp worked to expand its mission of abuse intervention, treatment and prevention in an effort to create a comprehensive approach to fighting the child abuse epidemic in America. As a result of a multifaceted strategic vision, Childhelp covered virtually every aspect of a complex problem in the following ways:
Laws & Legislation: Childhelp's public policy initiatives shaped the child-advocacy legislative landscape at the national level
Awareness: Childhelp garnered $100 million in Ad Council public service advertising to promote its message throughout the country
Prevention Education: Childhelp offered a research-based curriculum reaching 1st through 6th grade students in classrooms across America.
Hotline: The Childhelp National Child Abuse Hotline (1-800-4-A-CHILD) offering a 24 hr. a day, 7 days a week crisis intervention line serving the U.S., Canada, U.S. Virgin Islands, Puerto Rico and Guam. Staffed exclusively with professional degreed counselors, intervention and referrals are available in over 170 languages through translators.
Intervention: Childhelp Children's Advocacy Centers became the pioneering model for crisis intervention through a unique method of housing medical, legal, therapeutic and law enforcement professionals under one roof to increase advocacy while limiting trauma for children.
Treatment: Childhelp offered all forms of long-term care for recovering children, including innovative art and animal therapies, residential treatment facilities, foster care, group homes, mentoring, and finally, finding forever families for children through specialized adoption services.
What Happened:
In late 2007 and thereafter, when the financial markets crashed, the $7 million note-holder went bankrupt. Childhelp was never paid any portion of this $7 million note. Like most charities during the economic downturn, Childhelp began to experience devastating financial losses. The total combined losses for FYE 2007-2012 exceeded $12 Million.
$3 million in federal earmarks that had annually sustained Childhelp's programs were canceled overnight when both the Democrats and Republicans eliminated all earmarks for all charities nationally. Still, despite the loss, Childhelp remained committed to continuing the vital services that had become part of its anti-abuse platform.
Childhelp has a significant array of real estate holdings across America. Along with real estate rates throughout the country, Childhelp's property values also plunged during these difficult times. Only recently have these values begun to rise dramatically.
As most nonprofits can attest to during these days, donations shrank, corporate giving was less prolific and at-risk populations required services like never before. However, Childhelp never sacrificed critical services for any of the abused and neglected children they served and continued to not only keep doors open, but provide top-quality care to the country's most vulnerable population.
Childhelp's Recovery:
Beginning in late 2008 and each subsequent year thereafter, guided by the direction of Childhelp's National Board of Directors, the Executive Leadership Team conducted a deep review of all operating costs and developed post-recession strategic planning designed to stabilize Childhelp. The following initiatives have created a solid foundation for the future:
After offering services "free of charge" for decades, Childhelp encouraged the communities it served to pay their fair share to help regional children. This financial partnership within communities has helped foster long term stability and growth in program service areas. Essentially many communities began to share in the costs of the vital programs Childhelp sponsored in their areas.
In areas with complimentary programs, Childhelp transitioned services to ensure children received top-quality care with strong local partners who can sustain this care for these children in need. Childhelp relocated approximately 150 children to local programs out of the more than 600,000 children served annually by Childhelp nationwide.
Childhelp cut $8 million in operating expenses with less than a 5% reduction in workforce.
A nationally renowned financial specialist was retained to develop cash flow management and a vendor pay back plan on past due debts. This was accomplished in partnership with a nationally recognized law firm specializing in financial restructuring, which selected Childhelp as its top National project and provided their services pro bono.
The Childhelp National Board was enhanced with new business professionals and forward-thinking visionaries.
The restructuring strategy began at a point where Childhelp was facing rapidly depleting cash resources, reduced lines of credit and was forced to push back payables. The plan has enabled Childhelp to honor financial obligations, refinance all of its debt capital, cut operating costs and, along with the financial blessings of major donors, restore profitability.
Now halfway through our third consecutive year of profitability, Childhelp's financial position today is:
Childhelp has gone from post recession years with no substantive cash reserves, to a 2015 fiscal year close of approximately $2.8 Million of profitability and well on our way to another multi-million dollar year of profitability.
Childhelp has fully brought current (30 days or less) all of our payables and we have fully paid off our $2.5 Million line of credit.
Childhelp has originated a new $3 million healthcare receivables Line of Credit providing for the need of flexibility in cash flow. This line of credit has zero outstanding borrowings on it, and it provides added safety to the organization.
Childhelp is in the process of completely restoring the administrative buildings and residential cottages of the children living at the Childhelp Merv Griffin Village in Beaumont, CA. As part of this construction we are installing new air conditioning (HVAC), new appliances, new paint, new flooring, barbeques, and flower gardens to provide a truly uplifting environment for the children and our team members who serve them.
Childhelp has replaced all old outdated computers and operating systems organization wide, and has improved effectiveness and efficiency through various technology solutions (e.g. Office 365, Electronic Records Management, Learning Management System, Paperless Office, Raiser's Edge, ADP payroll).
Childhelp has designed and delivered a new website to increase education, awareness, call to action, and brand awareness through strategic media.
Childhelp chapters and chapter members, private donors, corporate sponsors, and foundations have made significant new gifts that fund the program deficits we incur to serve the children. These special donations also fuel our growth initiatives.
Our vitally important chapter network allowed us to invest into our program services. The network of chapter members who have loyally supported Childhelp through the vicissitudes of our 56 year history is the key component to the strength of Childhelp.
Childhelp has been blessed to have successfully completed a 27 year fully amortized bond offering at a very low interest rate. These funds were utilized to refinance all of our short term debt associated with our mortgages on our real estate, and to fund capital improvements on all of our properties.
Childhelp has restored the cut wages, and has provided compensation increases for personnel company-wide.
Improved processes and profitability of our multi state non public schools, USDA food programs, and healthcare programs. Additionally, we implemented organizational wide change initiatives and policies & procedures to comply with requirements of Medicaid, Federal Government grant circulars, state licensing, and private pay insurance companies.
The Executive Team recruited by, and under the leadership of Sara O'Meara and Yvonne Fedderson, that remained diligent through the restructuring remains intact today.
For the past 56 years, Childhelp has grown into one of the nation's largest and most comprehensive nonprofit organizations addressing the needs of children victimized by abuse and neglect. With a strong professional and financial foundation in place today, Childhelp is confident that it will be here to care for children in need for the next 56 years, and beyond.