The Childhelp National Child Abuse Hotline is Helping Parents in Need
"OK, we're stuck in the house together all day and my kid is driving me totally crazy!"
-Mom calling in to the Childhelp National Child Abuse Hotline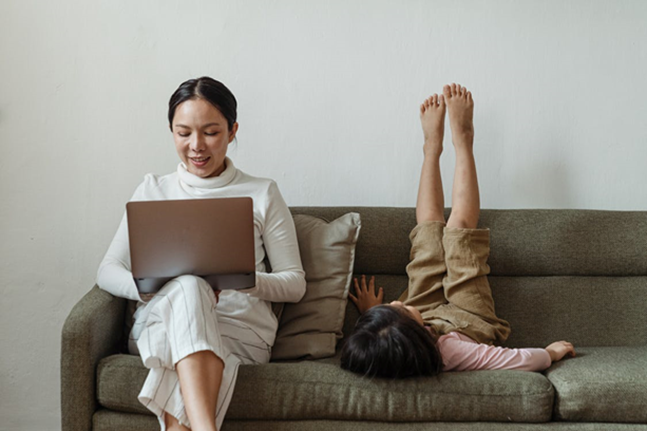 Sound familiar? A mother called our hotline and said she was hoping for help with ideas in parenting her daughter. Her little girl had recently begun showing frustration with distance learning, and displaying behavioral problems, including biting, hitting and throwing things.
At times she seemed inconsolable. Their activities outside of the home were limited, so Mom was feeling overwhelmed and unable to take care of both of them.
"I just moved to a new community and don't have any friends or family in the area. I'm looking for help but just feel so alone and worried that I may flip out," she said.
She had courageously left her ex-husband due to domestic violence that her daughter had witnessed. They were both recovering from trauma and needed a little lift.
"You made a brave move to help you and your daughter heal from those difficult days and I'm glad you are seeking professional counseling," our counselor assured her.
They discussed the changes she and her child had experienced and how domestic violence can impact a family. Because her daughter had no children to play with and she was unable to be enrolled in any school or group activities with other children, she was stressed without the words to share her feelings.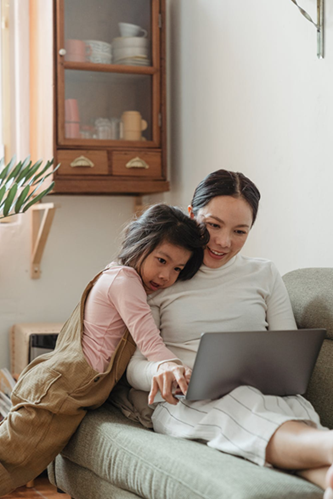 "You are being a great mom by keeping her safe," our counselor shared, "Some children who don't have words for their feelings can melt down a little. It's her non-verbal way of telling you she's upset or hurting."
It was time to talk about techniques to reduce childhood stressors, and help her little girl find constructive ways to share her feelings.
They discussed keeping her daughter on a regular schedule, with activities that occupied her mind but also employed methods to help her express her emotions and avoid outbursts.
Simple emojis (happy face, sad face, angry face) could help her show that she was in a great mood, felt like crying or was ready to erupt.
"Teach your daughter the names for feelings and how to use feeling words rather than yelling," our counselor offered.
Useful tool: "Use Your Words": Moving Beyond Tantrums to… | PBS KIDS for Parents
They talked about games to play that could help the child learn feeling words and reflective statements while having fun. They also had a frank conversation about how to respond during outbursts, as well as signs to watch out for when it came to escalation. Childhelp offered resources for counseling and parent groups in her region. Positive reinforcement was essential to give her daughter confidence in her new skills.
"And you know what else is really important?" our counselor asked, "Taking care of YOU! It's OK for moms to take a time out when they need one."
---
The Childhelp National Child Abuse Hotline is for everyone. Never forget when you recommend the hotline that it's not just for emergencies. That's what makes some people afraid to call. Our hotline is also to PREVENT abuse before it starts, to support loving atmospheres for children, and to empower parents to bring their very best!