A mainstay of fall, Halloween is a time for children (and adults!) to dress up, indulge in piles of candy and perhaps participate in a haunt or two. For most, it's a fun-filled celebration that signals the changing of the seasons, a de facto start to the holiday season.
Over the next 13 days, we'll be sharing 13 tips for children everywhere to have a fun and safe Halloween. Keep an eye out on our Facebook, Twitter and Instagram, and be sure to like and share your favorite tips. Happy haunting!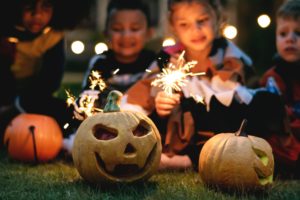 1. Carry glow sticks and flashlights.
Once the sun goes down, it can be tough for drivers to see little ones walking along the street. Adding reflective tape to candy bags or costumes also increases a child's visibility.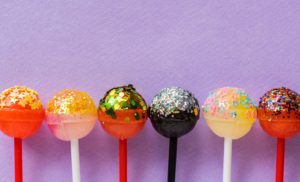 2. Throw away all unwrapped, partially wrapped or suspicious looking candy.
This is a common rule of thumb, but an important reminder nonetheless!
3. Always read the labels on candy, particularly if your child has allergies.
Also check the expiration dates!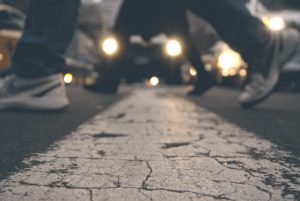 4. Remove any hazards from yards, walkways and porches to minimize fall risk.
A scraped knee is one way to ruin the Halloween fun. Make sure your property is free from any potential hazards to ensure a boo-boo free evening.
5. Always accompany young children, and if an older child is going alone, review and approve the route beforehand.
If you feel your child is old enough to trick-or-treat alone, make sure you approve the route beforehand so you'll know where they are in case of an emergency.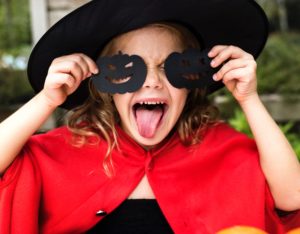 6. Make sure costumes and masks aren't blocking a child's walking or seeing ability.
Ensuring proper length and fit of costumes can save a child from accidental mishaps.
7. Remind children of timeless street smarts.
On average, twice as many children are killed walking around on Halloween than other days. Looking both ways before crossing the street and sticking to the sidewalk are two basic rules that can easily be forgotten in sugar rush excitement.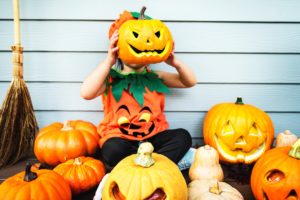 8. Use battery-powered candles instead of open flames for pumpkins.
Always practice extra caution when it comes to fire. Using a battery-powered candle will keep the spooky gourds lit while avoiding any potential fire hazard.
9. Look for teal pumpkins on porches.
The Teal Pumpkin Project seeks to raise awareness of food allergies and promote an inclusive Halloween. Houses donning teal pumpkins provide non-food treats to trick-or-treaters.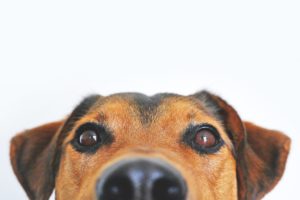 10. Keep treats away from pets.
After all the candy is collected, make sure it's put in an area not accessible by pets.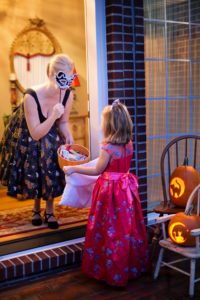 11. When driving, go slowly and keep an eye for children.
Particularly during the evening hours, watch for children trotting alongside roads and keep a slow pace.
12. Don't go inside.
Remind kids that it's never acceptable for a stranger to invite them inside a home. If the person refuses to give them the candy on the porch, instruct them to turn around and walk away.
13. Have fun!
By planning ahead for a safe Halloween, you'll ensure a fang-tastic and skele-fun night!