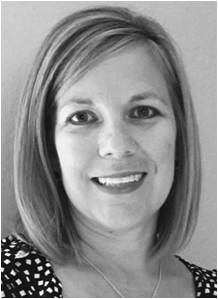 By Michelle Fingerman
Director of Childhelp National Child Abuse Hotline
In our country, there is a report of child abuse every 10 seconds and nearly 3.3 million reports of child abuse are made annually. Five children die each day from abuse and neglect and that is five too many. But these numbers only scratch the surface. Across the nation, reports of abuse often go unchecked simply because an abused child or someone who witnesses or suspects abuse suffer long wait times when they call a hotline to get help. Or once the call is made there are not enough case workers to process the report of abuse. Either way it needs to change. Too many children die because of abuse and neglect.
The Childhelp National Child Abuse Hotline, 1-800-4-A-CHILD, is dedicated to the prevention of child abuse. Serving the U.S. and Canada, the Hotline is staffed 24 hours a day, seven days a week with professional crisis counselors who can provide assistance in more than 200 languages offering confidential crisis intervention, information, literature, and referrals. Childhelp does not have any major sponsors nor does it receive federal funding. It is all managed from the organizations operating budget and donations. In fact, the only funding that the Childhelp National Child Abuse Hotline receives is for one billboard in the state of Arizona. We need to make people in every community across the country aware that this life saving resource is available.
Since it began in 1982, the national child abuse hotline has received more than two million calls. Through May of this year alone the hotline has received 43,335 calls with the highest state volumes coming from California, Texas and Florida.
Sadly, these numbers will increase during the summer break when kids are possibly spending more time with alleged abusers or having fewer resources to turn to such as teachers. These calls come from children at risk for abuse, distressed parents seeking crisis intervention and concerned individuals who suspect that abuse may be occurring. But what happens once those calls are made and the victim won't wait on hold for more than a few minutes? And, what happens when they do speak with someone but there are not enough resources to investigate quickly?
Those are questions that can only be answered one way—more funding at the national, state and local levels. Funding to provide more certified professionals to answer the calls, and more money at the state and local level for investigations into reports of abuse and neglect. Without this critical funding, children will continue to be abused and neglected and it is everyone's responsibility to see that this epidemic ends.
Michelle Fingerman is the director of the National Child Abuse Hotline for Phoenix-based Childhelp. For more information or to make a donation to keep the Hotline going visit www.childhelp.org.