So, it's National Nonprofit Day, what does that mean for you? It means that we band together as a community and applaud those who take time to make nonprofits possible. What we do is only possible thanks to YOU. Volunteers, staff, and supporters throughout the country are the only reason the mission to end child abuse is a tangible goal rather than an unattainable dream. Therefore, we call you, we ask you, we invite you – join us! There are several ways to get involved, no matter your location, talents, or passions, we have something just right for you. Look through some of the ways you can contribute your unique self to this battle for the love of a child.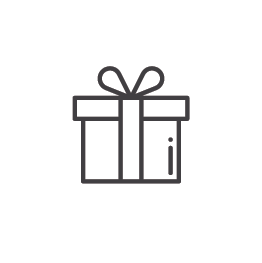 DONATE
Did you know that, when considering the expenses of medical care, criminal justice services, and other treatment needs, the total economic cost of child abuse and neglect to the United States is estimated at $124 billion each year. Though it is a large number, we believe in combating the issue one dollar, one day, and one child at a time. It only takes $10 to fund a call to the Childhelp National Child Abuse Hotline and allow a child the freedom to speak with a professional counselor and find safety. Furthermore, $25 allows one-hundred students access to the Childhelp Speak Up Be Safe Program, where they are taught the five body safety rules and encouraged to build a responsive safety network of peers and adults. Every little bit counts in this attempt to end the cycle of abuse – will you help?
To donate online, visit https://www.childhelp.org/donate/
To learn more about becoming a corporate sponsor, visit https://www.childhelp.org/corporate/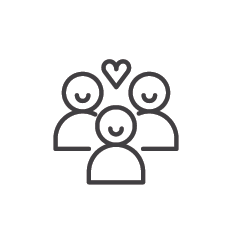 JOIN A CHAPTER
We are so very thankful for our chapters that serve throughout the country, devoting time to event planning, fundraising, and leading their community as an advocate for efforts to break the cycle of child abuse. Look through our map and see if there is an organized chapter near you. Not interested in becoming a member? Not a problem! Consider attending one of their events. Every method of support is crucial to the programs' success.
To find a chapter near you, visit https://www.childhelp.org/find-local-chapter/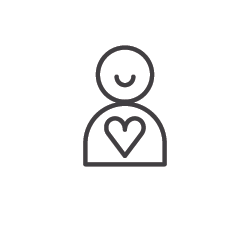 VOLUNTEER WITH A PROGRAM
Childhelp programs are sprinkled throughout the United States, operated by the expertise of our staff members, and fueled by the love and passion of our volunteers. Though there may be unique opportunities based upon your location, our Advocacy Centers are currently in need of volunteers. You may be placed in the play room, behind a desk, or another spot where your talents are best used. Reach out to hear about their current needs.
To learn more about the Childhelp Children's Center of Arizona, visit https://www.volunteermatch.org/results/opp_detail.jsp?oppid=878050
To learn more about the Childhelp Children's Center of East Tennessee, visit https://www.childhelp.org/advocacy-centers/childrens-center-of-east-tennessee/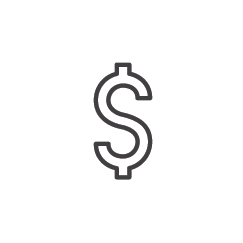 FUNDRAISE
We are passionate about creativity and innovation. If you have an idea, we want to help! There is no need to be a fundraising professional – if you have vision, passion, and a little man-power, there's nothing we can't accomplish together. We'll help you throughout the process, but it's not possible without you. Use one of our event-in-a-box kits, or propose a new idea. Maybe you'd rather just attend? That can work, too! There are plenty of events happening year-round in numerous locations thanks to our chapters, staff members, and supporters.
To host and organize a fundraiser, visit https://www.childhelp.org/donations-gifts/thirdpartyevent/
To donate your birthday, visit https://www.childhelp.org/donations-gifts/thirdpartyevent/pledge-your-birthday/
To attend an event, browse our upcoming happenings at https://www.childhelp.org/news-events/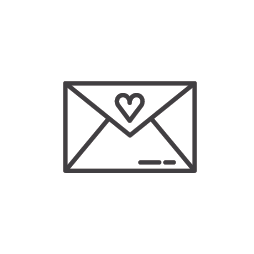 SPREAD THE WORD
Child abuse is more common than you think. The numbers are staggering and the problem may be discouraging, but if we can unite together as a nation and declare hope over this issue – we may have a chance. Don't let this epidemic remain in the dark any longer, share the facts, learn the signs, and if you see something, say something.
Share the facts on social media – attachments
Talk to your school about implementing our prevention education program, learn more at https://www.childhelp.org/subs/childhelp-speak-up-be-safe/
You may be thinking to yourself, "I could never make a difference. I don't have anything to offer." But we beg to differ. No matter your story, your background, your profession, or your experience – we value your support. Tell your friends about the Childhelp National Child Abuse Hotline, sponsor an event, attend your local fundraiser; above all, we encourage you to act. These children need someone to shout on behalf of their quiet voices, so let's do it together.