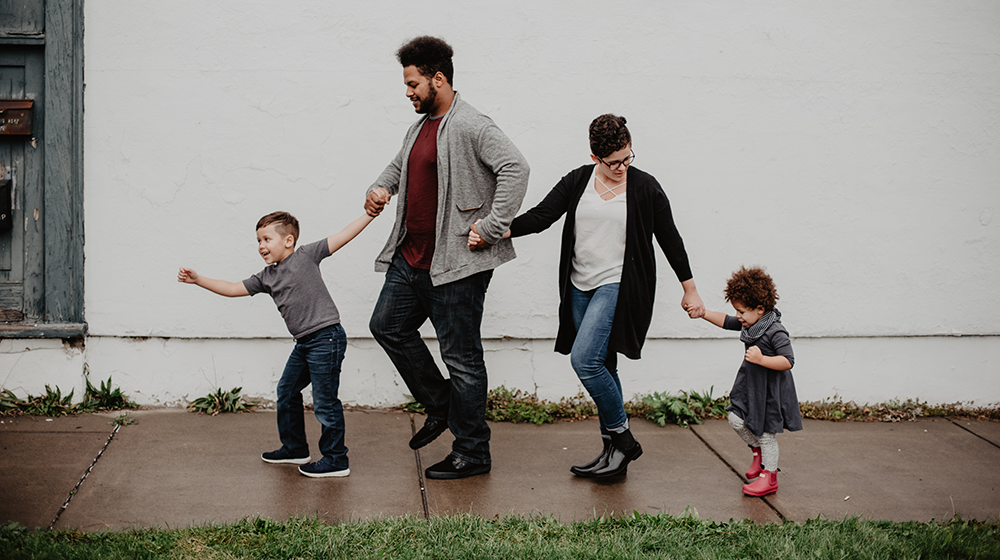 Quality friendships improve lives.
This is true for friendships of children and friendships of those who care for them. Among the protective factors child welfare professionals count on to keep children safe, healthy relationships and feelings of belonging feature prominently — for child and caregiver alike.
Good friends help each other find a little less to worry about, and the best friends strengthen each other as the friendship grows. 
Unfortunately, people who might benefit most from healthy relationships often find it hardest to make and keep trusted friends. That's why it's important to nurture networks of support for everyone, especially the vulnerable.
Here are six good places to start making friends:
Know yourself
Ideally you know yourself best.
Passions, values and priorities shape a person's life and how that life intersects with the lives of others. It's important to find friends who speak to the best in you. That means knowing what victories are worth celebrating with friends and knowing the challenges to overcome too. Understanding one's own identity and background helps build on similarities with friends and face challenges with understanding and respect.
Take time for hobbies that interest you, skills you want to practice, places you want to visit, goals you want to achieve. Finding fellowship with others who have similar goals and priorities is a great start.
Likewise, like-minded believers find fellowship in shared places of worship, and good friendships feed the spirit anywhere. Spiritual practice goes hand in hand with good friendship.
Count your blessings
'A true friend is the greatest of all blessings, and that which we take the least care of all to acquire.' — Francois de La Rochefoucauld
A big part of knowing yourself is understanding strengths and finding opportunities. A strengths-based outlook makes room for relationships you cherish while a growth-focused mindset devotes time and energy to priorities that count.
An inventory of the people you love and the people you enjoy spending time with (or would like to know better) provides a very quick roadmap to relationships that matter to you and can remind you of the people who count on you too!
Good fences make good neighbors
Treating others and being treated by others with compassion and dignity should be a given in every relationship.
Inevitably, respectful relationships require boundaries … and sticking to them. It also means respecting the boundaries others set. People change and friendships change along with them. Healthy boundaries keep relationships, priorities and values in line through those changes.
Get involved
Friendships thrive in communities that cherish them, and friendships grow easily from shared interests. Recreational sports teams, hobby groups, online communities and faith groups all create natural opportunities to spend time with new friends.
HOAs and PTAs aren't everyone's cup of tea, and some abhor social media feeds, but there are a lot of opportunities to get involved locally with service groups, hobby groups and fitness clubs. Many online communities have in-person gatherings too. Being a part of things you care about puts you in the same place at the same time with others who share your interest. There are few better ways to make and keep friends.
Childhelp programs and services are often looking for volunteers, and Childhelp Chapters support our work through service and fundraising. More here.
Be a good friend
'As iron sharpens iron, a person sharpens the character of a friend.' — Proverbs 27:17

Friends spend time together because they offer or accept an invitation to spend time with friends. They are there for each other.
A lot of friends make and buy gifts for one another, but the best gift a friend can give is their time. Good friends listen when their friends struggle, and they celebrate the successes of others too. Over the course of a friendship, friends challenge one another and differ, but they also help the ones they love reach their potential.
Get help
A shortage of healthy friendships can spring from lack of practice or be a part of having an introverted personality. It can also be the result of mental health symptoms that might call for a more concerted response.
People count on friends and friendships with family members as they navigate life's challenges. But there are other people to talk to. Many find counsel in their faith leader. Psychiatrists and certain other mental health professionals prescribe medication to treat the symptoms of anxiety, depression and other disorders of the mind. Mental health professionals aren't only for severe mental health disorders either. Counselors, therapists and social workers help people get through short-term crises and can provide long-term support too.
The Childhelp National Child Abuse Hotline specializes in helping survivors of child abuse at any age. They can help parents come up with a safe plan to get help and can help kids over text or telephone too: 1-800-4-A-CHILD; childhelphotline.org