"Gratitude can transform common days into thanksgivings, turn routine jobs into joy, and change ordinary opportunities into blessings." — William Arthur Ward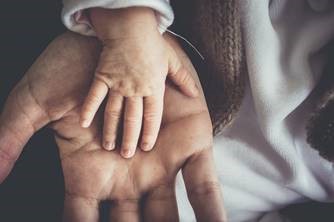 This Thanksgiving, Childhelp recognizes how important gratitude is to our mission. We appreciate much, including the chance to serve as a community devoted to healing. Still, gratitude is about more than Thanksgiving well-wishes, "thank you" notes and one-off words of appreciation. The work of Childhelp shows that Thanksgiving is an abiding spirit that connects people to something greater than themselves. Gratitude is a gift that heals.
A word of thanks
Every major system of faith places giving thanks near its heart. Further, there is a wealth of scientific research to support the high priority cultures have always placed on gratitude worldwide. The words around this feeling have ancient roots. For instance, 'grateful' stems from gratus, Latin for 'pleasing' and 'thank' comes from a proto-German word thankoz, for 'thought.' Both convey an understanding of warmth and abiding love.
Joy and gratitude go hand in hand. The great feelings of giving and receiving are magnified through the lens of gratitude. Unfortunately, an abusive relationship can twist those warm feelings. Trauma wounds even the most grateful heart. However, shaping a more optimistic tomorrow starts with cherishing new successes today. That's why we hope any survivor brave enough to confront past hurts will always find hope and gratitude. Gratitude is the anti-trauma.
Giving thanks for healing
In Childhelp clinical programs, a child in chaos finds peace and builds self-esteem through an individualized treatment plan. Adult survivors can always appreciate victories, small and large. Families can celebrate each step toward healing, and communities can value policies to make life better for generations.
Childhelp staff and leadership reflect diverse experiences. There are those grateful for safe, healthy childhoods, and others grateful they found an outstretched hand or listening ear in a time of crisis. Volunteers, donors and friends each hold in their heart a personal inspiration behind their caring outreach. And if you want to share yours, we would love to learn more about your story.
Sometimes the greatest way to express gratitude is to give in return.
Thank you
We are grateful for children in our care because they are now safe, and we honor survivors who strengthen our resolve to fight abuse. Volunteers champion our mission and our team elevates our services with professionalism. Dedicated donors offer treasure to build brighter futures. There is a feeling of thanks for each one.
This holiday season, may your greatest gift be gratitude, given and received.
This Thanksgiving, we are grateful for you.