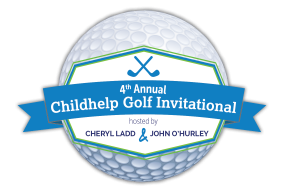 For the past four years Childhelp has been holding a golf invitational hosted by John O'Hurley and Cheryl Ladd in California to help raise funds and awareness on how Childhelp is advocating for abused and neglected children nationwide. Every year this event brings people from all around the country to play a round at the prestigious Porcupine Creek course, owned by Larry Ellison. This weekend-long event starts with a pairings party on Friday, tournament with awards luncheon on Saturday and ends with an optional day to play on Sunday.
With 44 talented golfers there was some fierce competition but below are the few who came out on top.
Team Winners:
1st Place Team- Jerry Kaufman, Greg Huxman, Roger Huxman, Tony Rojas
2nd Place Team- John Scardino, Richard Coombs, Lawrence Amaturo, Grant Fuhr
3rd Place Team- Rick Frio, Les Delloma, Dr. Vic Wood, Dave Humphreys
Longest Drive:
Men—Greg Huxman
Women—Laurie Gosda
Closest to the Pin:
Men—Richard Coombs
Women—Kathleen Thompson
We would like to thank everyone who attended and for their generous support of Childhelp.
Don't forget to mark this event on your calendars next year!
Please contact Judy Jensen at JJensen@childhelp.org or (760) 674-9400 with questions regarding this event.