Spread across 123 acres of beautiful scenery, the Childhelp Merv Griffin Village (the "Village") has been dedicated to the 24-hour-a-day treatment of severely abused, neglected and at-risk children since 1978. The Village houses up to 64 children ranging in ages from 6 to 14 years old. The village offers a structured, nurturing environment that assures children feel safe. Children live together in cottages with a 1:3 staff-to-child ratio during the waking hours and a minimum of 1:6 staff to child ration during the hours of sleep. After school, children participate in an array of activities designed to address individual treatment goals.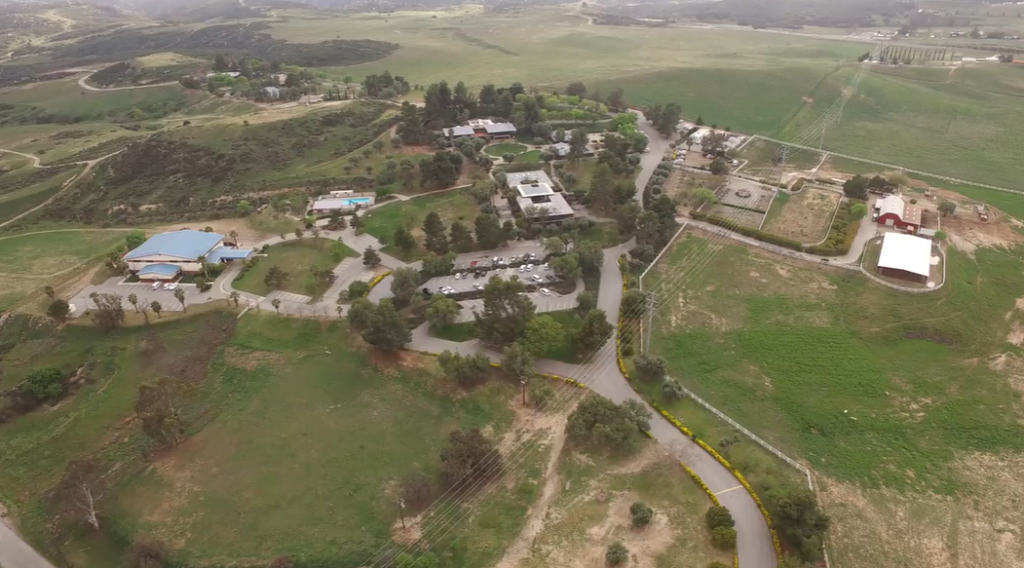 Our skilled and compassionate staff of therapists, teachers, behavioral health specialists, nurses, physicians, case managers, and chaplains work together to restore the mind, body and spirit of every child.
A safe and secure residential treatment facility providing a continuum of healing services. The village provides care for children who have been severely abused and children with organic disorder. Children receive physical, mental, emotional and spiritual rehabilitation that overcomes the ravages of their trauma.
The average length of stay is 6-8 months. The village admitted its first child in 1979. The property features rolling hills and fields, plant and tree life, a swimming pool, library, gymnasium, an outdoor equestrian center with approximately 12 horses, ponies, miniature horses, goats, donkeys, chickens, rabbits, pigs, alpacas, and llamas. The village makes extensive use of animal assisted therapies. The village also offers wilderness art therapy. Residents also participate in swimming, fitness programs and other organized recreational activities. All children receive brand new toys, clothing and bicycle upon arrival that they get to keep once they leave. Children live in cozy, family style cottages. All cottages are decorated and furnished to resemble closely as possible to a normal home environment.
The goal is to see a child 'graduate' to a less restrictive, positive placement including being reunited with family, adopted, placed with a foster family, or relocated to a less intensive treatment facility. The village responds to the needs of abused and at-risk children with critical community partners including neighboring school districts, county placement partners and the Southern California County Department of Public Social Services. Through these collaborations, residents are provided quality, comprehensive services to help each child succeed.