The power of unrestricted giving through the Childhelp Fund is limitless.
Through the Childhelp Fund, you have an opportunity to change a child's life... an opportunity to give an abused or neglected child a new beginning.
Unrestricted giving means your generosity can have the greatest impact on the greatest number of children, and influence every facet of healing care we provide to our children in need. By giving unrestricted, you can help:
Fund capital improvement projects for the Childhelp group homes and residential treatment facilities that give our children full time, around the clock care and supervision - for a list of our projects, go here
Lead advocacy and legal change helping strengthen families, provide better protection to our children, and increase funding so that we can continue our mission
Launch and grow new programs and services giving students the information they need to stay safe, and giving teachers the resources they need to recognize abuse
Purchase state-of-the-art technology and equipment connecting children to a lifeline of protection and a community of loving hearts
Recruit leading therapists, counselors and educators
Many donors choose to support specific programs and services that meet their areas of interest and personal goals, and these gifts are valuable and essential to our mission.
But the power of unrestricted giving through the Childhelp Fund is immeasurable. It ensures that support is available where and when it is needed most, so we can continue to enhance the quality of services we provide to the children entrusted into our care.
We can do more, but we need your help. Are you ready to take action?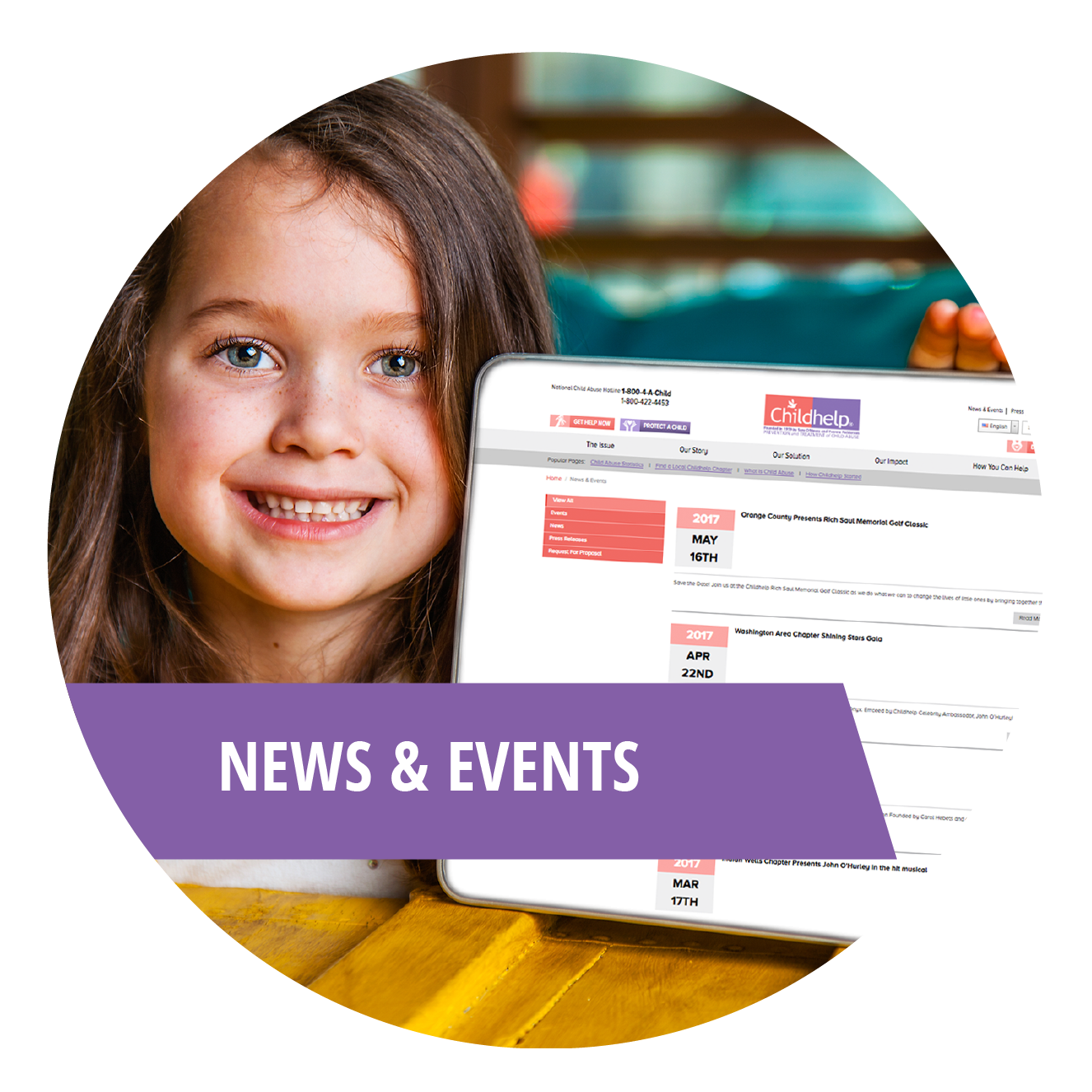 To view the latest Childhelp news, or to check out our calendar of events, click here.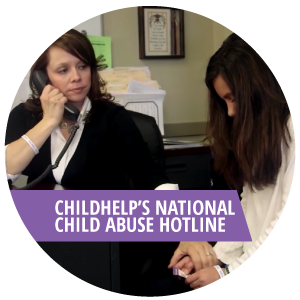 To learn how your $25 donation can fund 5 calls on Childhelp's National Child Abuse Hotline, click here.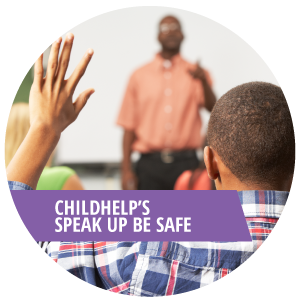 To learn how to bring Childhelp's Speak Up Be Safe child abuse prevention curriculum into your school district, click here.