Bring people together for GREAT live music and raise funds for Childhelp Alice C. Tyler Village located in Lignum, VA.
When: Friday, September 16, 2022 at 5:30 p.m.
Where: Cooling Pond Brewery – 44411 Zachary Taylor Hwy, Mineral, VA 23117
Benefitting the Childhelp's Alice C. Tyler Village. The village is a private, nonprofit, psychiatric residential treatment center located in Northern Virginia. The Village provides a clinically sophisticated therapeutic program utilizing an interdisciplinary approach specializing in the treatment of children and adolescents with mild to severe trauma or neglect, psychiatric disorders, and neurodevelopmental disorders.
Purchase Tickets
$15.00 Advanced Tickets (Sales ends September 15, 2022)
$20.00 Day of Concert
Children under 12 FREE
For more information please contact Wade Hardman at whardman@childhelp.org or 540-399-5076.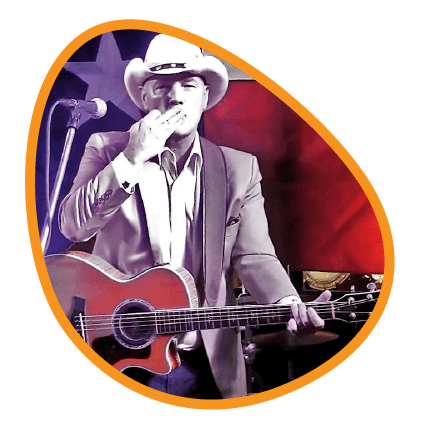 Headline
Wil Gravatt
Wil has performed for three U.S. Presidents, and travelled the world with his music. He calls Fredericksburg, Virginia his home. Wil has the stylistic sensibility of a musician who has explored and performed many genres. A dichotomous journey from singing drummer in a punk band – to front man for the country & western powerhouse Wil Gravatt Band. A new EP project in 2019 (The Nashville Sessions) paired Wil with Grammy-winning producer Ray Kennedy (producer of such stellar artists as Lucinda Williams, Steve Earle, John Mellencamp, & Taylor Swift.) One listen to the fiddle-laden, rollicking "Carnival Girl" gives you a sense of the talent behind the songwriting, performance, and production of the entire album. The EP was subsequently nominated for "Best Country Album" by the Washington Area Music Awards.
Opener
Mackenzie Roark Duo
Mackenzie Roark is a singer/songwriter from Richmond, VA. Influenced by the likes of Townes Van Zandt, Emmylou Harris, John Prine, and Bob Dylan, among many others, Mackenzie is drawn to the type of music that makes you want to load your wife and kids in that old wagon and cruise down the interstate towards a simpler life. Her first EP, Mother Tongue, is available now.
2022 Childhelp Benefit Concert
Cooling Pond Brewery, 4411 Zachary Taylor Hwy, Mineral, VA 23117, USA