The Ace on the 18th Event is a unique, night-time charity event that combines the thrill of golf with the spirit of giving. Inspired by the prestigious Masters Tournament, attendees are encouraged to come dressed in their finest golf attire.
Participants can sign up as a team of four or, if signing up individually, they will be placed in teams of four, fostering a sense of camaraderie and friendly competition.
The event takes place on a stunning golf course in beautiful Scottsdale, Arizona, transformed into a glowing spectacle with neon décor and glow-in-the-dark golf balls. Participants will engage in three mini golf games, each offering its own unique challenge and a chance to win awards. As the games unfold, guests can watch from the balcony, offering a breathtaking view of the illuminated course.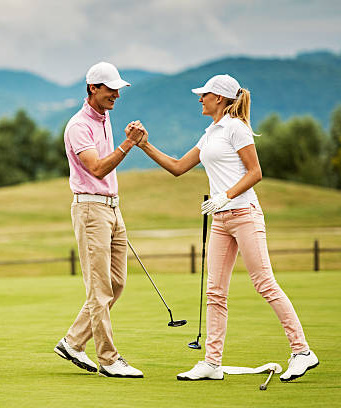 A variety of food and drinks will be available, ensuring a delightful social experience.
The night will culminate in an awards ceremony, where we will honor the top scoring team, best dressed, among other awards. All proceeds from Ace on the 18th will support Childhelp, making it a memorable night of fun, competition, and philanthropy under the stars.
WHEN: November 4, 2023 6-10pm
WHERE: Scottsdale Silverado Golf Club 7605 E Indian Bend Rd, Scottsdale, AZ 85250
ATTIRE: Golf Theme – Please No Heels

Proceeds from this golf event benefit the Childhelp Children's Center of Arizona. Founded in 1959, Childhelp is one of the largest and oldest national non-profit organizations dedicated to the treatment and prevention of child abuse and neglect.

HOW CAN YOU HELP?
Sponsorship opportunities are available starting at $250 up to $10,000.
To register please use the Tickets/Sponsorship button below, (if on mobile, click menu on top of next page to purchase tickets) or if you wish to mail in your form, use the Download Sponsorship Form button below and return form and payment to:
Childhelp, 6730 North Scottsdale Road, Suite 150, Scottsdale, AZ 85253.

Questions? Contact Dominic Frattura at (847) 224-3311 or email Dominicfrattura1@gmail.com.

Game Description
Game 1: Random Club Challenge
Spin the wheel to decide which club to use for a 60-yard shot. Land it on the green to get your team points!
Game 2: Top Golf Challenge
Take a 50-yard chip shot onto a zoned green. Closer to the pin, the more points for your team!
Game 3: Putting Challenge
3 putts from 10, 20, and 30 feet. The more putts you make, the more points for your team!
Event Map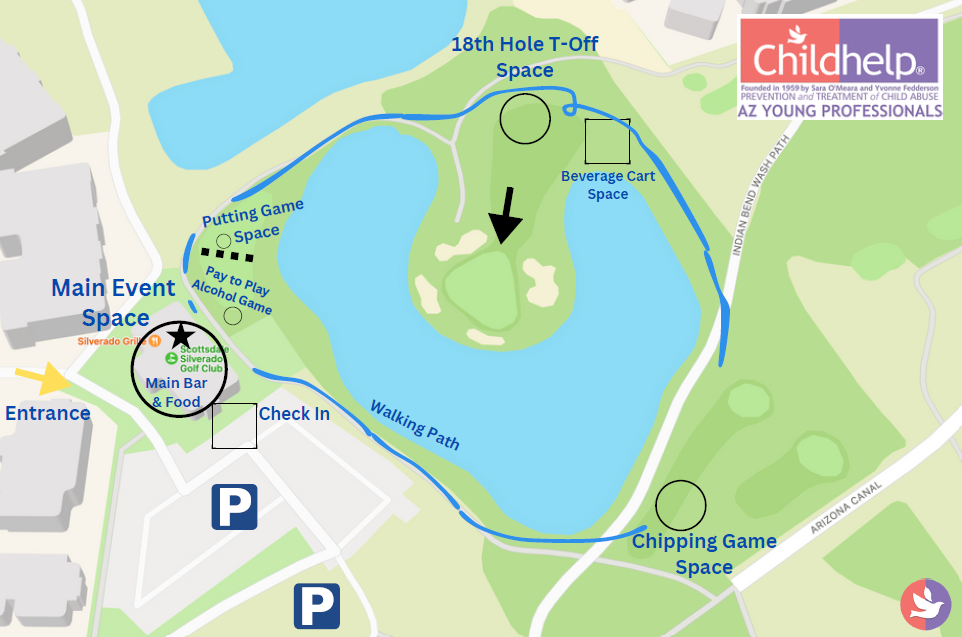 Thank you for your commitment!
F: (480) 922-7061 • P: (602) 402-4241 • E: kemig@childhelp.org
Childhelp is a 501(c)(3) tax-exempt nonprofit organization.
Tax ID: 95-2884608