The Five Days of Love holiday online auction will provide a way for us to bless children who enter the Childhelp Children's Center of Arizona during the holidays. We will use the funds collected to shop, wrap, and deliver gifts to the center so each child between birth to 18 will receive age-appropriate, newly wrapped gifts with the hope that their holiday will shine a little brighter.
When: December 5-9, 2022
Where: Holiday Online Auction
Presented By:Childhelp AZ Young Professionals Auxiliary
Why: Founded in 1959, Childhelp is one of the largest and oldest national non-profit organizations dedicated to the treatment and prevention of child abuse and neglect. Proceeds from this holiday online auction benefit the Childhelp Children's Center of Arizona.
Key Facts:
Five children die each day as a result of abuse or neglect
Child abuse is reported every 15 seconds
80% of child abuse fatalities are children under the age of 4
Each year referrals to child protective services involve around 7 million children
Ways to Help: Sponsorship opportunities are available starting at $1,000 up to $5,000. To register, please contact Kathy Emig at (480) 922-8212 or email kemig@childhelp.org.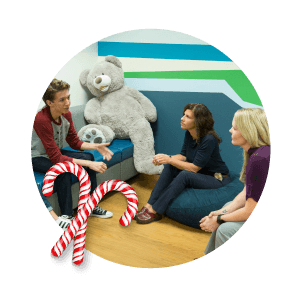 Please note: Eligibility for Raffle Ticket Purchases and Winnings is limited to Arizona residents