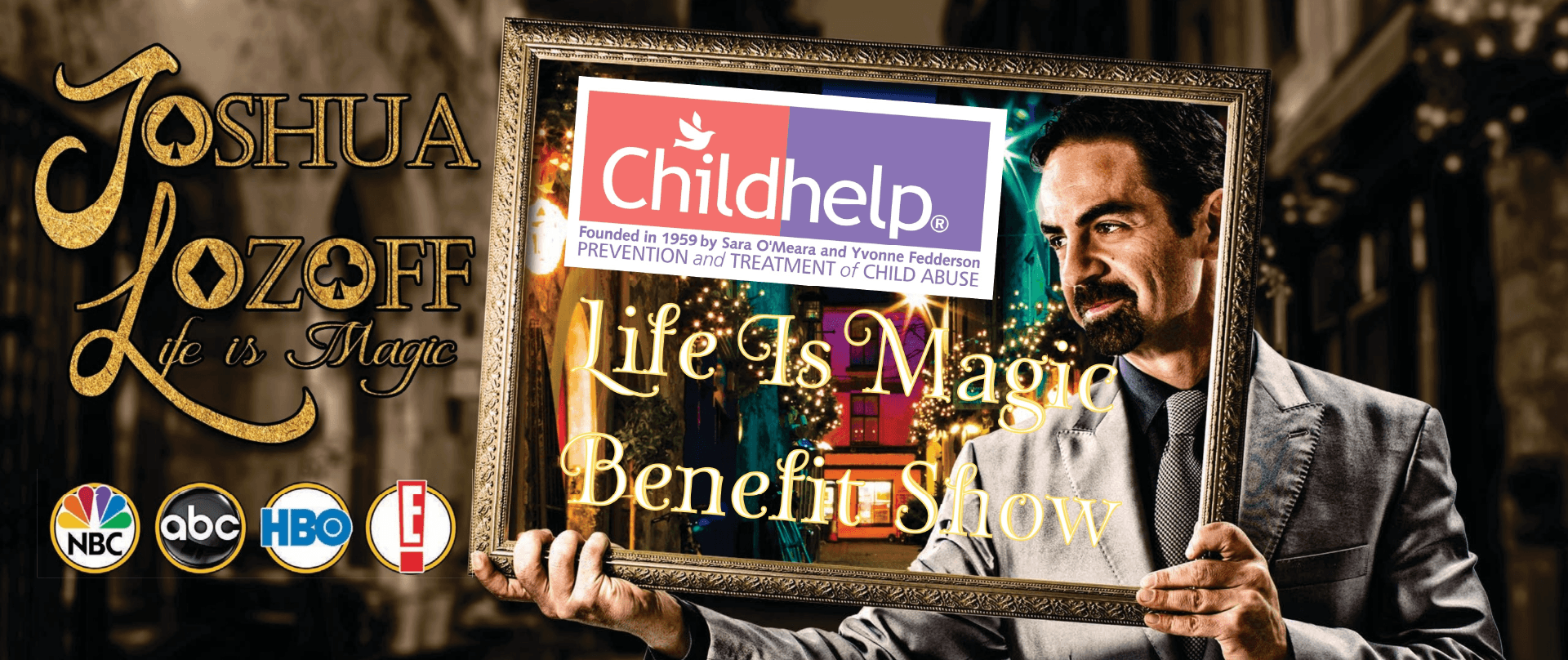 Magic, mind-reading, and mystery! Joshua's show combines incredible magic with psychology, intuition and other "inner workings of the mind".
Recently, Joshua had the honor of being one of only two magicians to receive an invitation to perform at the World's Fair in Japan. He spent two weeks as a featured performer for the USA Pavilion, entertaining Fair visitors from around the globe.
The award-winning documentary Metacarpus, about the power of the human hand, featured Joshua's sleight-of-hand mastery alongside an orthopedic surgeon and sign language interpreter.
For several years straight, his one-man show broke box office records by selling out every single performance, garnered rave reviews, and ended up on several "Best of the Year" lists.
Joshua loves sharing his craft with people in every setting, and his love and respect for magic come across in every performance. A few moments spent with Joshua can truly inspire, amaze and entertain. As an audience member recently wrote: "His passion for what he does really comes through and his humor is infectious. Many, many thanks for a job well done!"
When: Friday, June 30, 2023 at 7:30 p.m.
Where: Fawn Lake Country Club – 11305 Longstreet Drive, Spotsylvania Courthouse, VA 22551
Benefitting the Childhelp's Alice C. Tyler Village. The village is a private, nonprofit, psychiatric residential treatment center located in Northern Virginia. The Village provides a clinically sophisticated therapeutic program utilizing an interdisciplinary approach specializing in the treatment of children and adolescents with mild to severe trauma or neglect, psychiatric disorders, and neurodevelopmental disorders.