Help us make wishes come true by donating to the Childhelp Toy & Clothing Drive.
Show your giving spirit and gift an unused (nonviolent, no Nerf Guns) toys to benefit a deserving boy or girl today. Encourage your friends, family members, coworkers, local businesses and organizations to get involved. Together we can bring the #FIVETOOMANY to zero.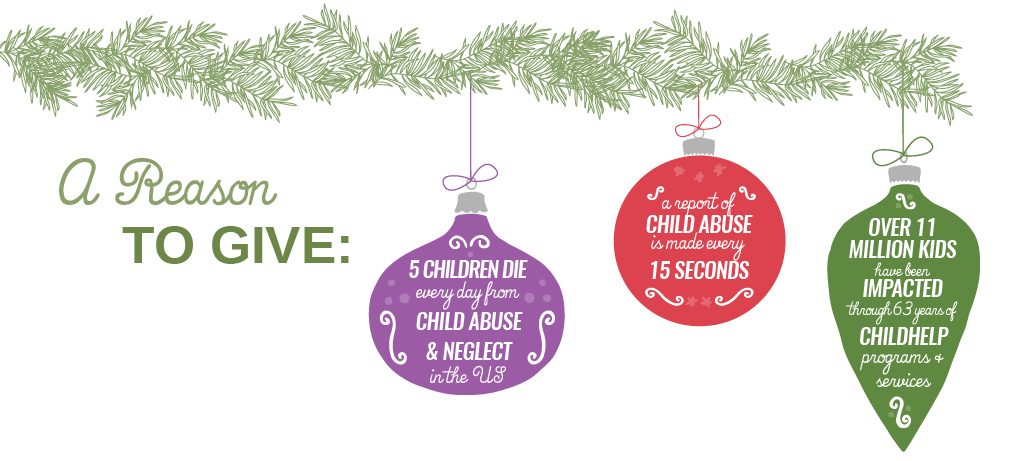 Here are a few of our greatest needs, please view ourfull wish list.
How can you help?
Make a donation – every contribution directly impacts our children.
Donate a new and unused (nonviolent, no Nerf Guns) toys or new clothes to Childhelp

Donation Drop Off's – Tuesday-Thursday between 9:00 a.m. – 4:00 p.m.
Ship or Drop Off – Childhelp, 6730 North Scottsdale Road, Suite 150 Scottsdale, AZ 85253

Smile.amazon.com – Looking for additional ways to contribute toward our mission to end child abuse? Consider making your purchase through smile.amazon.com – Amazon will donate 0.5% of the item's value to our Childhelp when you select our organization as your designated charity.
For more information contact Kathy Emig at kemig@childhelp.org or 480-922-8212