Bring people together for GREAT live music and raise funds for Childhelp Alice C. Tyler Village located in Lignum, VA.
When: Saturday, June 24, 2023 at 4:30 p.m.
Where: Cooling Pond Brewery – 44411 Zachary Taylor Hwy, Mineral, VA 23117
Benefitting the Childhelp's Alice C. Tyler Village. The village is a private, nonprofit, psychiatric residential treatment center located in Northern Virginia. The Village provides a clinically sophisticated therapeutic program utilizing an interdisciplinary approach specializing in the treatment of children and adolescents with mild to severe trauma or neglect, psychiatric disorders, and neurodevelopmental disorders.
Purchase Tickets:
$15.00 Advanced Tickets (Sales ends June 23, 2023)
$20.00 Day of Concert
Children under 12 FREE
For more information please contact Wade Hardman at whardman@childhelp.org or 540-399-5076.

---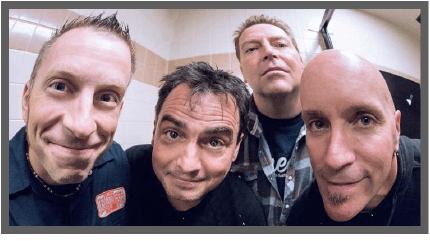 Headliner
JunkFood
JunkFood asks if you remember when rock and roll was fun? The Washington DC-based rock band JunkFood certainly does, serving up big, rock tunes with guitars and sing-along hooks so huge you can't help shouting them out loud.
JunkFood's live show is a high-energy party, making them one of the most sought after bands in the DC/Metro Area. The buzz they have generated has them headlining the major venues in the region.
Opener
Josh Misner
Josh Misner has been amazing some of the biggest crowds at some of the finest events & venues in U.S.A. for years. He covers Rock, Blues, Funk, R&B, Country, Metal and more!!