When: Sunday – December 4, 2022
Time: 10:00 a.m. – 3:00 p.m.
Where: Indian of Fredericksburg, 10151 Southpoint Parkway, Fredericksburg, VA 22407
Registration Fee: Unwrapped toy for a child five to fourteen years old or a gift card.
Toy Run Ambassador: Laura Bryna
Schedule of Events:
10:00 a.m. – Registration, Donuts & Coffee, and Meet & Greet with Santa, Santa's Special Helpers
11:30 a.m. – Help Santa load presents
11:45 a.m. – Group Photo, Draw Raffle, and Toy Run Ride safety discussion
12:00 p.m. – Police escort to Eagles Lodge for live music, free food, raffles, and door prizes.
Anyone wanting to provide a gift directly from a child's wish list at the Village, please contact Wade at (540)399-5076 or whardman@childhelp.org.
Laura Bryna
Toy Run Ambassador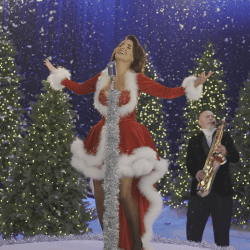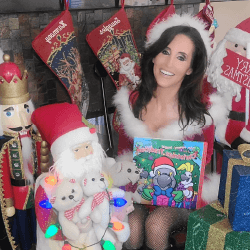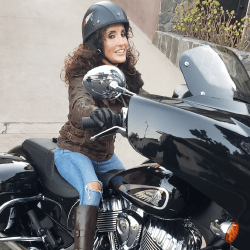 Laura Bryna is a multi-talented crossover artist who caters to contemporary country and pop audiences across the world. Her most recent successes include the release of "Sweet Revenge" (2019) which scored a Top 10 seat on the Billboard Dance Chart; while her 2020 release, "Stars Are Falling" landed at No. 2 on Dance Music Chart in England, and No. 6 in France and Germany. Bryna's single, "Make A Wish," spent 10 consecutive weeks on AOL Billboard's Most Streamed Download charts.
A heart-felt supporter of our military, Bryna was a celebrity spokesperson for the United States Air Guard's national media campaign; she co-wrote the corresponding theme song "Hometown Heroes." In addition to her work with the Air Guard, Bryna was the celebrity spokesperson for the National Guard's Youth Foundation. She also served as a board member on the Make-A-Wish Foundation Mid-Atlantic Chapter.
From time to time, Bryna co-hosts "Golf Talk America" which broadcasts on PGA Tour Radio, Sirius XM and Spotify.
She is currently putting the finishing touches on her children's Christmas book, titled "The Christmas Tradition", which will be released simultaneously with her original Christmas tune, "Wishlist."