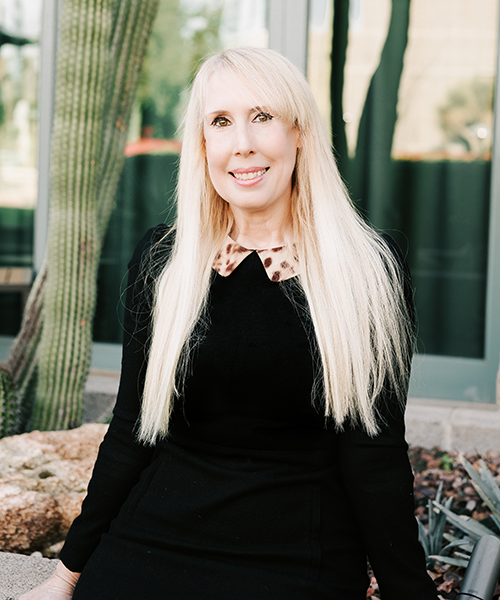 Daphne Young
Chief Communications Officer
What I do: The Chief Communications Officer has the honor of giving children who have been silenced by abuse and neglect a voice. Through multi-platform media management, donor relations, campaign strategy, PR, community outreach, creative direction, and prevention education initiatives, I seek to tell the stories of the children in our care. In honoring their journey to recovery, my daily charge is to use our research, experience, and resources to get in front of the abuse issue by educating children to speak up, be safe, and find their voices of empowerment.
Who I am: Each career choice in my life has shaped a vision for my current mission with Childhelp. My work as an associate newspaper editor and award-winning investigative journalist helps me understand what media needs to shape a narrative, as a leader of a thriving marketing team I honed brand management and awareness, developing results-driven curricula and leading a team as a Department Head of a K-12 school for at-risk youth taught me how to make an impact at all levels of learning, and instructing at the university level prepared me to shape emerging discussions on the thought-leading side of communications. It is a privilege to combine those skills for the love of a child.
I have a BA in Humanities from the University of Kansas and an MFA from the University of Arizona's top-ranked writing program. My passion is improving the intervention, promoting the treatment, and expanding the prevention of child abuse.
Why I'm here: Survivors. When the epidemic of abuse seems insurmountable, I think about survivors I've connected with through Childhelp, those in my own life, and new friends I have yet to meet. Their stories, pain, trauma, struggle, and eventual healing inspire me every day. There is nothing I can do to give survivors back the childhood they deserved, but I will do everything in my power to work with them to break cycles of abuse and protect the childhoods of a new generation. Our children prove that love and trust can help broken bodies to heal, broken hearts to mend, and broken spirits to soar.