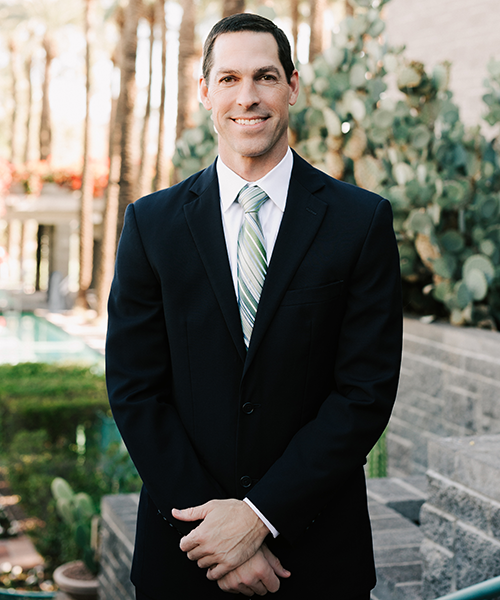 Pete Finley
Chief Financial Officer
What I do: As Chief Financial Officer, I'm the senior executive with responsibility for the financial affairs of the organization. My role is to ensure and manage the organization's ability to accomplish its mission and continues to grow services in the future. In this time of increased accountability to the public trust and greater focus on financial performance, Childhelp operates with the highest integrity in our reporting and compliance to allow for us to spread the mission and make the largest impact possible.
Who I am: I'm an accomplished, results-oriented leader with extensive experience in financial reporting, budgeting, operational efficiency, and staff mentoring. Proven expertise in developing and implementing strategic plans, internal controls, investment policies, and organizational benchmarks specifically for nonprofit organizations. I've spent plenty of time in classrooms and taking certifications to earn a Business Administration Degree in Accounting, Masters Degrees in Business Administration (MBA) and the Science of Taxation (MST), Certified Public Accountant (CPA) license, and a Certified Fund Raising Executive (CFRE) designation which is the only internationally recognized professional credential for philanthropic fundraising executives. If I'm not learning more in the classroom or helping nonprofits, you'll find me doing something creative or athletic with my amazing kiddos.
Why I'm here: Growing up with Boys & Girls Club charity as part of my life, I quickly realized the impact of wonderful programming and support offered to children by educated staff and dedicated volunteers. I then became a volunteer for various organizations while in school and during my CPA career, such as Boys & Girls Clubs, Junior Achievement, Juvenile Diabetes Research Foundation, and Make-A-Wish Foundation. After these wonderful experiences, I decided to make a greater impact by transitioning to the nonprofit sector to fulfill my own need for purpose and assist in filling gaps for the nonprofits with my experience and education. I joined Childhelp in support of the necessary mission to meet the physical, emotional, educational, and spiritual needs of abused, neglected and at-risk children.