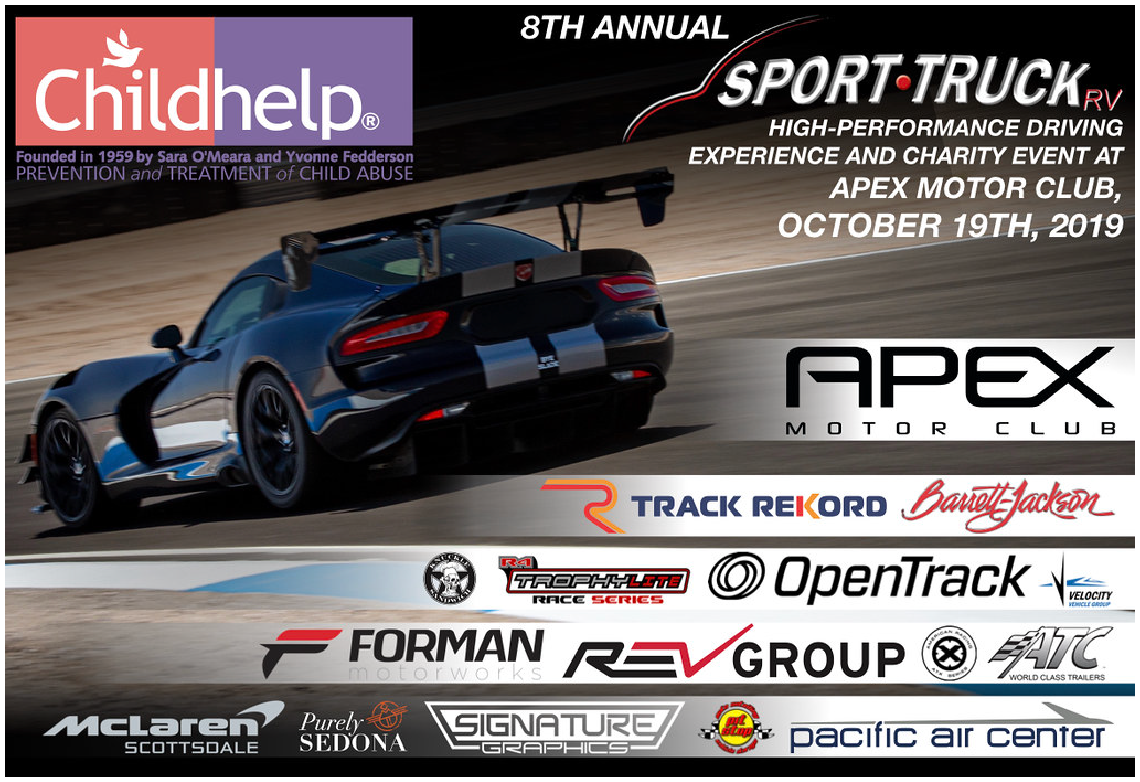 SportTruckRV is proud to invite you to the 8th annual thrill of a lifetime: Spend the day driving your high-performance exotic sports car at speed around APEX Motor Club, coached and hosted by world class racers and instructors provided by Track Rekord and APEX Motor Club.
Our goal is to have another amazing track experience while raising money for Childhelp, an incredible charity organization who exist to meet the physical, emotional, educational and spiritual needs of abused, neglected and at risk children. Childhelp focuses their efforts on advocacy, prevention, treatment and community outreach. Last year's event was nothing short of spectacular and this year we would like to be even more successful. However, we cannot do it without the help and support of individuals like yourselves.
When: Saturday – October 19, 2019, 7:00 a.m. – 8:00 p.m.
Where: Apex Motor Club, 22408 North Ralston Road, Maricopa, AZ 85139
How can you help?
Attend the event
Make a donation – every contribution directly impacts our children