2022 Childhelp Wings Fashion Show Luncheon Event Chairs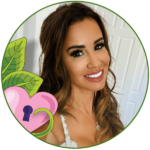 Jennifer Archuleta
Jennifer has been a part of the Childhelp Wings Fashion Show since 2014, when friend Tiffany Quayle first asked her to help find local celebrities and athletes to participate in the event. Jennifer has been well positioned to continue helping with the fashion show through subsequent years, her own career history in modeling joining the post-NFL career of her husband, Adam Archuleta. As a survivor of childhood trauma and as a mother, Jennifer's passion for service is shown by her devotion to Childhelp Wings and reflected through her service across the community.
"I have three children of my own and I see every day their innocence and how much difference one person can make … in their lives," says Archuleta. "Even though it may only be one child at a time, I know I can make that difference."
Jennifer began volunteering in her youth — at church and as a candy striper in a local hospital. Today she is a Court Appointed Special Advocate (CASA). Her service and generosity extend to organizations of all sizes though, especially those working to help animals and children.
"Of course," she says, "we still find time to volunteer at church and school when needed!"
The Archuleta's have two pet turtles and five dogs, including therapy dog, Turbo, who volunteers at hospitals, schools, and nursing homes. Check him out on his Instagram page @turbo_offical_tdi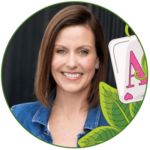 Jamie LeVine
Jamie is honored to be a part of this year's Childhelp Wings Fashion Show Luncheon. Jamie is excited to make an immediate impact that will directly help those kids who need it most as well as bring awareness to all the great things Childhelp is doing in our community. She is grateful to be working alongside so many amazing and talented women who are all making a difference for this cause.
With three children of her own, she has always focused her philanthropic work around kids and families. Seeing the impact that Childhelp has had in the Valley, she is eager at the opportunity to be involved.
Jamie continues to be involved in and support various community organizations in the Greater Phoenix area. She previously served on the Executive Board of Phoenix Suns Charities. She has also been involved in assisting various charity organizations including The Tempe Diablos, The Singletons, Crowns of Courage, Maggie's Place, Desert Stages Theater, Starry Foundation, Desert Foothills Theater and helping at her children's schools.
Jamie began her career at the Phoenix Suns where she managed the public relations and community relations efforts for the team, executives, and ownership for 11 years. She also served as the project lead for many key events including NBA All-Star and was featured as an on-camera talent for local and national programming for the Suns, Women's Tennis Association (WTA) and other outlets.
In 2011, Jamie joined her husband, Steve in his growing entrepreneurial venture of Steve LeVine Entertainment and Public Relations (SLE), a full-service entertainment, events, and public relations agency. SLE specializes in public relations, event planning, coordination and production, talent booking and management, marketing and promotions, new media, and design. Jamie oversees the agency's strategic communications business as the Chief Communication Officer.
A second-generation Arizona native and proud graduate of Arizona State University, Jamie resides in Scottsdale with her husband Steve and three kids, Cash, Jett, and Harper, as well as their labradoodle, Lucky.