The Childhelp approach to ending child abuse
At Childhelp, our goal is to meet the physical, emotional, educational, and spiritual needs of abused, neglected and at-risk children. We focus our efforts on prevention, intervention, treatment, and community outreach. Childhelp programs and services help children from any situation and let them experience the life they deserve: one filled with love. The principle theme across all of our programs is to provide children we serve with an environment of compassion and kindness.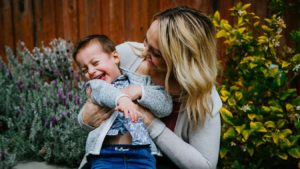 The first step of Childhelp's approach to ending child abuse is to prevent the cycle of child abuse from continuing. There are clear links among child maltreatment and future violence perpetration or victimization; studies show that about 30% of abused and neglected children will later abuse children, continuing this horrible cycle. We believe the key to preventing child abuse is education and awareness, which is exactly what our prevention programs provide.
Childhelp's prevention programs work with children, families, and communities to provide long-term education and increase awareness of abuse and neglect. Childhelp Speak Up Be Safe for Educators is a school-based, child abuse prevention education program that teaches children about the many forms of abuse and what to do if they, or anyone they know, are ever involved in an abusive situation. Childhelp provides a full curriculum to participating schools with the materials and tools needed for each child in the program. Childhelp Speak Up Be Safe for Athletes gives coaches and athletic program leaders the curriculum and materials needed to educate and promote child abuse prevention for young athletes.
In addition to educating students and athletes, we believe that it's also important to educate families as a whole, which is the primary focus at the Childhelp Community Center in Arizona. The Center offers before and after school programs, care, as well as classes for children and families to learn healthy family life skills. We hope to see these prevention programs in all schools and athletic programs across the country to one day help eliminate child abuse. Read more about each of our specific programs by clicking the links below.
---