Evidence-based, child-focused lessons help break the cycle of child abuse.
Childhelp Speak Up Be Safe is the only evidence-based comprehensive curriculum for grades pre-kindergarten through 12th grade designed to build safety skills to prevent and interrupt various types of abuse – physical, emotional, sexual, neglect, bullying, and cyberabuse.
The program focuses on enhancing the child's overall sense of confidence about safety. It promotes respect for self and peers that can be applied to general as well as potentially harmful situations.
The overarching goal of this curriculum is to provide students the skills to identify and approach a safe adult about unsafe situations.
Prevention education is critical to ending child abuse. This ready-to-use program provides everything needed:
comprehensive self-paced facilitator training
classroom presentations to engage students
two fully scripted lessons per grade
handouts and reinforcement activities
materials to send home to engage parents/caregivers
optional student surveys to gauge learning
optional data collection form for reporting and funding
everything accessible 24/7 in our online LMS
Childhelp Speak Up Be Safe (CH SUBS) core curriculum
is evidence-based – read more
helps kids identify unsafe situations and teaches resistance skills, like telling a safe adult – read more
is proven effective, with statistically valid testing since 2010 – read more
is based on research and best practices in several disciplines – read more
features the CH SUBS safety rules (adapted to safety principles for high school)

"It's MY body!"
"Ask an adult if I am safe."
"I have choices."
"Tell someone."
"It's NEVER my fault!"
---

The Childhelp Speak Up Be Safe program has been rated as having Promising Research Evidence by the California Evidence-Based Clearinghouse for Child Welfare (CEBC) and is listed in its Program Registry.
---
Curriculum Levels
Grades Pre-K – 2
A primary focus for the earliest age groups is emphasizing that adults are responsible to keep children safe. Students learn basic concepts of personal safety and how to identify safe adults in their lives.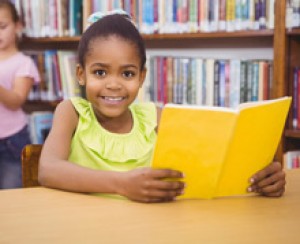 ---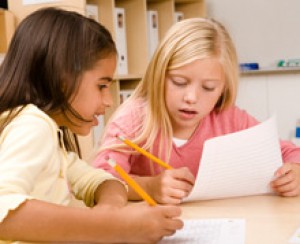 Grades 3 – 5
Lessons emphasize that adults are responsible for child safety and that, by learning and using a few key safety rules, children can help those adults keep them safe. Students learn how to recognize potentially unsafe situations. They identify their safe adults and practice using the safety rules.
---
Grades 6 – 8
While adults continue to be responsible for child safety, lessons acknowledge the growing responsibilities and privileges of students in this age group that can present opportunities for potentially unsafe situations. Students learn to recognize possible risks and practice resistance strategies they can use until they can talk to a safe adult.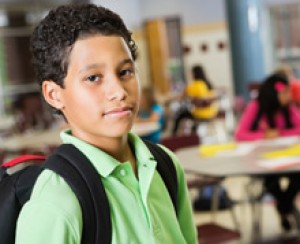 ---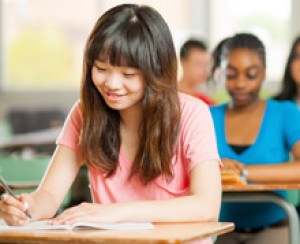 Grades 9 – 12
Lessons address the increasing independence of adolescents, with emphasis on the importance of recognizing unhealthy relationships and unsafe situations, and knowing ways to prevent abuse and get help. Students develop a broader understanding of abusive behavior and preventive approaches while continuing to identify the safe adults and peers that can form a robust safety network.
---
What's Included?
Facilitator Training
Self-paced facilitator training modules provide in-depth background and prepare facilitators to teach CH SUBS lessons for their designated grade levels. A certificate of completion is available, and facilitators can access state-specific information in the LMS about obtaining continuing education credits.
---
SUBS Learning Management System
Our online learning management system (LMS) includes facilitator training, fully scripted lessons, all supporting materials, and resources for administrators, facilitators, and stakeholders.
---
Age-Appropriate Lessons
Students participate in interactive, engaging lessons designed to promote broad student participation and critical reflection by engaging students in visual, auditory, and physical learning. Each lesson is fully scripted and includes a downloadable classroom presentation for seamless two-screen presentation.
---
Parent Engagement
Optional passive consent forms are provided for the convenience of schools and organizations who want to inform parents/caregivers what their child will learn and allow them to opt out if needed. After each lesson, parents/caregivers receive information sheets about lesson content and tips for continuing the conversation about personal safety and abuse.
---
Take Home Materials
Students receive take-home items to help them remember the safety information they have learned. These items include resources for children and parents should they have additional questions about abuse or need help in an unsafe situation.
---
Reinforcement Activities
Designed to help students practice and retain the information learned in each lesson, the reinforcement activities may be done in the classroom or taken home to share with parents and caregivers.
---
Formative Assessments
Each lesson includes an optional formative assessment, in the form of an age-appropriate pre- and post-lesson student survey. This can help facilitators monitor student understanding of concepts, while providing learning outcomes feedback for administrators and grant funding reporting.
---