The Childhelp Alice C. Tyler Village is a private, nonprofit, psychiatric residential treatment facility located in Lignum, Virginia, between Fredericksburg & Culpeper, off Route 3. The Village provides a clinically sophisticated therapeutic program utilizing an inter-disciplinary approach specializing in the treatment of children and adolescents with mild to severe trauma or neglect, psychiatric disorders, and neurodevelopmental disorders.
We are seeking qualified, passionate, mission-driven professionals who are looking for a career that has the potential to positively impact the lives of children in a therapeutic, home-like, horse farm environment.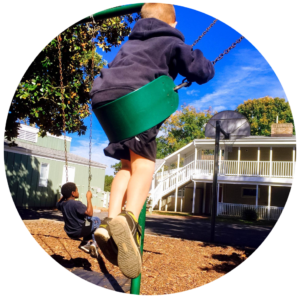 IT IS OUR MISSION TO HELP CHILDREN FIND RECOVERY AND BUILD RESILIENCE
We offer a range of employment benefits such as:
Receive all relevant training and supervision

Career advancement opportunities

Comprehensive benefits coverage
Casual dress

Free meals provided

Paid time off
---
Welcome to the Alice C. Tyler Village of Childhelp located in Northern Virginia. We are a community of caring professionals who support children in finding recovery from the effects of abuse, neglect and exploitation. The Village is a wonderful place for children to come and find the support they need in challenging times.
Watch this video from our Alice C Tyler Village and hear a message from our Executive Director Chris Ruble and our Director of Residential Services Brooks Haas.
THE HARDEST JOB YOU WILL EVER LOVE
Positon Title: Direct Care Staff
Position Summary:
This position's goal is to improve the quality of life and make a difference in the lives of the children under their direct care by providing direct supervision, support and behavior management in a safe, therapeutic and nurturing environment residing in residential care.
This position must be directly supervised by a Childhelp staff member with one or more years of professional experience working with children; must be within sight and sound of the supervising staff at all times; and must wear an appropriate badge identifier that identifies staff in this position. This position does not have direct reports.
Starting at $14.00/hour depending on education and background
Essential Functions:
Under direct supervision at all times while in ratio performs the following:
Provides regular and consistent supervision of all children under their care by providing a creative environment using appropriate limit-setting and structuring techniques within the boundaries of residential standards
Implements and institutes daily routines for the unit to include evaluating structure and effectiveness
Maintains a safe, positive living environment for children to include cleaning and other housekeeping skills
Develops and maintains a constructive relationship with each assigned child
Stays current in knowledge of each child's case history and the existing treatment plan, provides input for the re-evaluation of each treatment plan on a quarterly basis, and logs observations essential for formulating that plan
Observes and records children's progress on a daily basis and completes detailed, comprehensive and factual reports regarding behavior and incidents of the children pursuant to policies
Provides for the basic health needs of the children with the assistance of the Childhelp medical staff to include providing proper medical care, teaching personal hygiene habits, diet, and preventative medical care
Communicates measurable behavioral objectives and guides children toward mastery
Assists children in identifying barriers interfering with learning, and assists them in ways to overcome barriers to success
Identifies children's needs and development for implementation of interventions for meeting them encompasses areas such as:

Social Skills: Manners, interactions with peers, and increasing community involvement
Education: communicating with school, instituting individual homework plan, teaching reading, etc…
Emotional growth: building self-esteem, role modeling and demonstrating effective coping and problem solving skills and interpersonal skills to children to help them more effectively respond to personal issues they encounter such as peer pressure, adapting to their new surroundings, and appropriately responding to conflict

Attends and actively participates in training and development programs and opportunities, mandatory training, weekly unit meetings and supervisory sessions, and demonstrates learned concepts on the job
Oversee and/or participates in various recreational programs and activities with children to stimulate interest in and cooperation with various social and educational programs
Provides back-up weekend coverage on a rotating basis as assigned
Supervises the children to and from school
Supervises the children throughout the school day and provides classroom teachers with behavioral support
Adheres to attendance policies
Applies crisis intervention with children during school hours to include primary preventative measures before a child needs further disciplinary action, (i.e., supervision, change of placement)
Communicates daily and as necessary with Teachers, Child Care Workers and all Supervisors
Provides behavioral support to children in residential placement who attend off-grounds school
Other duties as assigned
Requirements:
Education/Experience/Knowledge/Understanding
High School Diploma/GED
Knowledge and understanding of the needs of children served in a children's residential setting
Must be at least 21 years of age
Possess a valid unrestricted driver's license.
Skills
Strong verbal, written, and listening communication skills to include communicating clearly, effectively, tactfully, and patiently to a diverse population
Strong interpersonal skills and demeanor with the ability to build rapport and garner trust with others
Proficient in the use of a PC; in a Windows environment; in the use of the Internet; and in the use of MS Office Applications such as Outlook, Word and Excel
Abilities
Willingness and ability to embody Childhelp's core values of Acting with Honor and Character, Being Open and Receptive, Caring About and Relating to Others; Nurturing Diverse Relationships; Performance Excellence; and Inspirational Leading & Managing
Ability to successfully pass fingerprint background screening through the Department of Justice, FBI and Child Abuse Index
Ability to effectively engage with children from various backgrounds and circumstances
Ability to provide consistency and behavioral limits through relationship-based interventions
Ability to maintain professional behavior in high pressure situations
Ability to solve problems by applying basic analytical skills including collating & reporting information; identifying trends & exceptions; investigating to define problems more accurately; sorting information in order of importance; identifying relationships & links between components; identifying variable potential causes and effects; soliciting guidance to define criteria & assign values of importance and urgency; and escalating issues of an exceptional nature
Ability to work collaborative as part of a team
Ability to demonstrate dependability and flexibility
Ability to deliver high level of professionalism and service
Ability to work with confidential information
Physical Demands
Ability to frequently stand, see, hear, speak, and be physically flexible; occasionally sits walk, stoop, lift up to 50 lbs., carry, run and drive; and at times may bend, climb, squat, kneel, push/pull
Ability to spend 65% of time outdoors, 35% indoors, withstand moderate noise levels including voice levels 90% of the time, extreme heat up to 111 degrees; wind, rain cold weather; to operate household appliances; to drive an automobile; occasionally work alone; work with others 85% of the time
Employees may be exposed to children who may ask inappropriate personal questions, display socially unacceptable personal behaviors, insult your physical appearance, age, sex, and race, use profanity, sexually explicit phrases, exhibit defiance, dishonesty, threats, accusations, and theft, assaultive behaviors and self-destructive behaviors