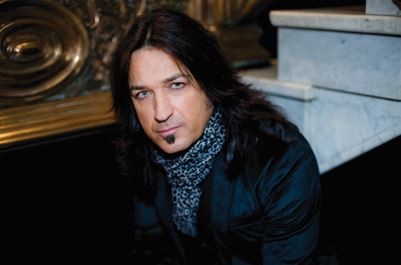 Michael Sweet
Songwriter, guitarist and vocalist
Michael Sweet is a chart-topping musician known best as the pioneering founder, songwriter, singer and guitarist of Stryper. For almost 30 years, this Christian rock band has broken down walls and seen unprecedented success.
In addition to his very visible role in Stryper, Sweet is also a producer and songwriter, and in 2008 was even a member of the legendary band, BOSTON. Stryper, under the leadership of Michael Sweet, has sold over 10 million records worldwide, received a Grammy nomination, won a Dove Award and charted countless times on the Billboard Charts. As recently as 2013, Sweet again found himself on the Billboard charts reaching #2 on the Christian charts, #6 on the Rock Charts and #35 on the Album charts with Stryper's critically acclaimed album No More Hell To Pay.
Sweet is a new member of the ChildHelp family and is excited to share the message of his newest single "I'm Not Your Suicide," from the album of the same title. He looks forward to a lengthy ambassadorship with ChildHelp.