Guest article written by Sophia Young
Around the world, there are many families built on adoption. However, foster care adoptions are special in their own way. Children in foster care have been removed from their homes due to neglect, abuse, or other circumstances that compromise the safety of these children.
There is enough love in the world for everyone, especially for the children within the foster care system. However, there may be preconceived notions that prevent some from considering this type of adoption:
Foster children are difficult. Every child has their own set of needs. They need love and attention in general. They need support as they go through the different stages of growth. They need different avenues of learning: sensory learning experience, school-based learning, play-based learning. They need adults to love and guide them. Just because children have all these needs, it doesn't mean they are difficult or have issues. Just like every adult is unique, children are not without their quirks. The nature of children is that they are so new to our world that they need to be taught through gentle ways.
Foster children have emotional baggage. Being in the foster system will affect any child. This should not deter interested parents from adopting them. Given a chance to have a healthy, loving home will allow these children to thrive and become well-adjusted members of society.  
Special needs children in foster care are too much to handle. Special needs, as it is in foster care, does not only mean children with disabilities, either mentally or physically, or those who have been diagnosed with disabilities through learning disability assessments. This could also mean children who are a little older than what some parents are comfortable adopting, or those that are part of a sibling group that needs to be adopted together. However, whatever qualifies them to have special needs does not mean that they should not be given the chance to be adopted. With the proper support and an environment that cultivates their talents and provides them with what they need to grow, special needs adoptions offer special opportunities to grow together in love.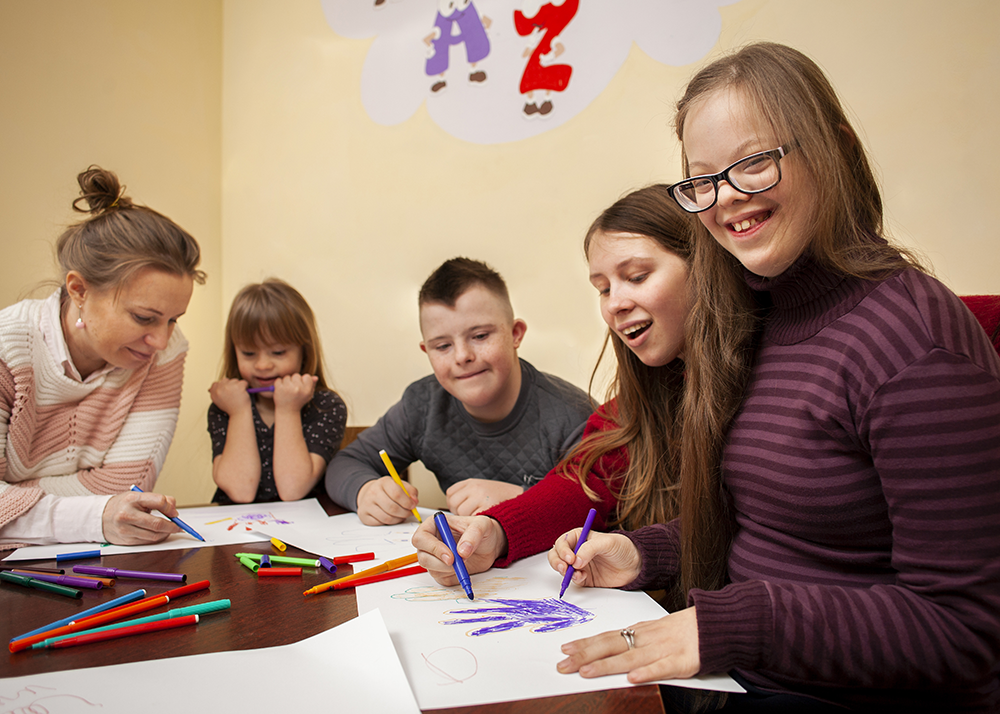 The benefits and challenges of a special needs foster care adoption
If you are of two minds about a foster care adoption involving special needs children, the list below of the benefits and challenges of this type of adoption may help you in making your decision.
Benefits
You have a pretty good grasp of what you are getting into. The system will have information about the children already on file, so you will have a very good idea about what the child might need and the resources on hand that you can use to help you care for the child you wish to adopt. You can choose which types of needs you are equipped to handle. This way, both you and your foster child have the best chance of making things work.  
The child will have a safe home. The reason why they were removed from their homes was likely because their homes were deemed unsafe. Having a foster home with foster parents who are planning to adopt them will provide these kids with a safe home that many of them do not have. It will make them feel safe and loved, two things that are important to everyone, especially children.  
Financial support from the system. Adopting special needs children in foster care will provide the parents with greater financial assistance because caring for special needs children does have a corresponding increase in costs.  
Shorter waiting time. Because more special needs children are going into the foster care system, there is a shorter waiting time for placements. You don't have to wait as long as those who adopt through private home placements do.  
Love and family. One of the best benefits of foster care adoption is experiencing the love that a family has on both sides. For parents, having a child to love, protect, and care for brings its own sense of happiness and fulfillment that no other experience in the world could bring. And for children, finally having a home where they feel safe and having adoptive parents who love them is something that is priceless.  
Challenges
There are undeniable challenges to adopting a special needs child from foster care.
Meeting their physical and emotional needs. Some special needs children have a different set of needs, such as needing access to specialist doctors, therapists, and academic services. It is important to assess your ability as a potential adoptive parent.  
If you are looking to adopt infants, there may not be a lot of them in the foster care system. Prospective parents tend to shy away from older children because they are worried about bonding with them. Some  children who have been through the foster system can understandably be wary of adults. Some have been emotionally scarred. Many have been through trauma. This is why foster adoption is a good way of forming that bond, because children and families get to know each other prior to adoption. It is essential to ensure your are a great match for the child you want to bring into your home and heart.   
Final thoughts
There are challenges to adopting special-needs children, but there are also benefits for both the parent and the child. Fostering is a good way of making sure that you and the child are compatible. In the end, what matters most is that both the adoptive parents and adopted special needs children form a loving and healthy family that benefits everyone involved.
Childhelp's mission is to meet every need of neglected and at-risk children. Every child deserves help. Learn how you can help here.
---
About The Author
Sophia Young recently quit a non-writing job to finally be able to tell stories and paint the world through her words.