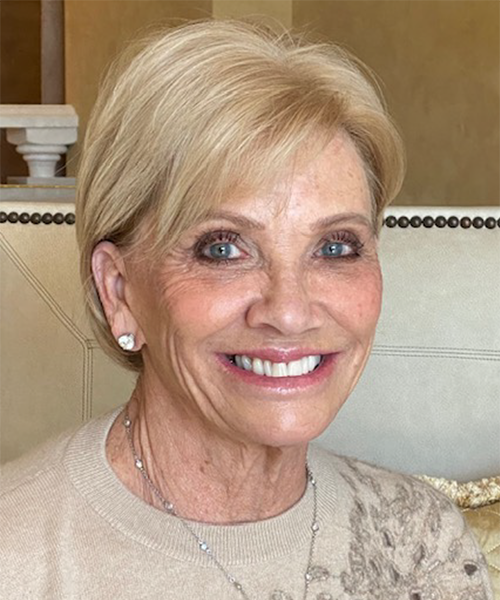 Carol Hebets
Board Member
Carol Hebets serves as the Executive Vice President and Secretary on the Childhelp National Board of Directors and also serves on the Childhelp State Advisory Board. She founded the Childhelp Wings' Program for Parents and children in philanthropy. She is currently co-spearheading the Childhelp Survivors' Network. Carol, and her husband Jim, are overseeing the Childhelp Global Community along with both Rod and Kim Cullum and Mike and Sheila Ingram.
In 2007, Carol was honored as a Trendsetter. She has served on the Board of the Arizona Foundation for Women, the Angels Auxiliary Board of the Arizona Foundation for Women, and is an Associate Member of the Phoenix Women's Board for the Steel Memorial Children's Research Center Auxiliary Board (PANDA). Carol has served as the Founder and Chair of the Beauty and Beyond Event for AFW serving at risk teens. Additionally, she has been active in serving several other charities in the Valley; i.e. Celebrity Fight Night, Heart Ball, Florence Crittenden, HomeBase Foundation and March of Dimes.
Her true passion is helping children, as she believes they are our future and deserve to have a voice, heard, cherished and protected.