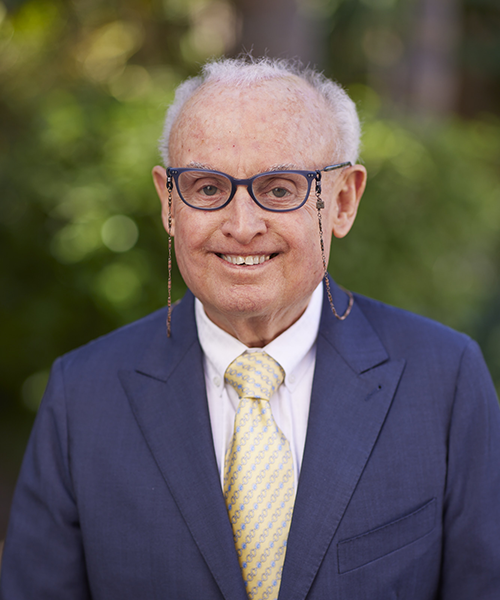 Jim Hebets
Board Member
Jim Hebets is President and Founder of The Hebets Company and joined NFP Corp. (NFP) in 2006. Jim and his wife Carol are blessed to have five children and eight grandchildren who are a constant source of joy in their lives. Jim is also a registered representative with Kestra Investment Services, LLC. The national headquarters for The Hebets Company is located in Phoenix, AZ and specializes in executive compensation and fringe benefit consulting, business succession planning concepts, wealth creation, estate preservation strategies and the facilitation of the purchase of extremely large amounts of life insurance. Jim also has extensive involvement in charitable works in a wide variety of areas. His most passionate involvement is in his role as the Executive Vice President of the National Board of Directors of Childhelp – the nation's oldest and largest not-for-profit agency serving abused and neglected children.
Under Jim's leadership, the Hebets Company has established a national prominence and reputation in the following practice areas:
Estate Planning for the "Exceptionally Wealthy"
Jim has spent 50 years serving many of our country's wealthiest families and has developed long-term relationships that have now become multi-generational. Privacy, confidentiality, trustworthiness, cutting edge creativity and a deep and abiding concern for the personal well-being of each family member defines the essence of Jim's involvement with his clients. Jim is often asked to play the role of "facilitator" when the "human" issues become complex. Ultimately, each client engagement needs a quarterback who actively and consistently monitors and reviews the ever-changing circumstances surrounding the lives of high-net worth individuals. Jim cherishes the personal touch involved in maintaining this style of relationship.
Executive Compensation and Fringe Benefit Consulting
Many wealthy families built their net worth in large part by creating and leading some of our countries most famous businesses. Jim is often asked to assist in the creation and execution of the Executive Compensation arrangements that these businesses utilize to attract, reward, motivate and retain the senior leadership team. The firm clients are located throughout the United States and include both mid to large size public and privately owned enterprises, as well as many tax exempt organizations.
Succession Planning
Many of the firm's oldest and largest clients came to have Jim assist them in monetizing the wealth they had developed in their business interests. They chose the firm of The Hebets Company and Jim individually, because of his extensive background in understanding how to integrate the planning process of monetizing their business interests within the context of their overall estate plan.
Health Care Systems
The massive consolidation and growth amongst Health Care Systems has created an ever increasing requirement for the attraction, retention and appropriate compensation and benefit agreements for their senior executives and their top health care providers. Many of our nation's largest Health Care Systems are facing the challenge of succession planning as their senior leaders are rapidly approaching retirement. These organizations are seeking the best and brightest ideas on how to assist the financial transition for those who will be departing and the most creative and financially efficient ways to attract and retain the talent necessary to replace them. We are among the nation's most recognized firms qualified to help provide Board education and management strategies to facilitate these transitions.
Federally Qualified Health Centers
Jim and his firm, a subsidiary of NFP Corp. (NFP), is the lead partner facilitating a strategic national approach to Federally Qualified Health Centers. The Hebets Company has over 50 years of experience in delivering the highest quality compensation and benefits consulting and service to healthcare executives and providers around the country.