A Hub of Hope in the Heart of Hollywood
Childhelp's History in Hollywood stretches back more than 60 years, when founders, and then-actresses, Sara O'Meara and Yvonne Fedderson looked to celebrities and Los Angeles society to raise funds for much-needed humanitarian relief to children impacted by war.
By the late 70s, Childhelp had turned to meeting the needs of children who had survived abuse in Southern California through residential treatment services at what would become Childhelp Merv Griffin Village.
Childhelp's presence in Los Angeles is part of a legacy of love representing a shared commitment between the city and Childhelp to every survivor and to the safety and health of every child in the city.
Childhelp Foster Family Agency
In 1986, Childhelp responded to the needs of the community by offering on-site foster family and adoption services from the "Hollywood House," serving families and youth from Los Angeles and the surrounding area, a role it continues to fill today.
In addition to office and meeting space for staff who recruit, train and assess resource families, the Childhelp Foster Family Agency at Hollywood House provides a safe, quiet spot in Los Angeles to support these families, facilitate family meetings and provide for visitations. It also hosts community events for resource families and activities for children in their care. During the school year, the program also hosts free onsite tutoring open to Los Angeles students four days a week.
"Thanks to Childhelp and the Hollywood House, we were able to foster 15 children… and lucky enough to adopt two." – Sara Moran-Guittierez, Childhelp Foster to Adopt Mom
Childhelp National Child Abuse Hotline
In 1982, Hollywood was where Childhelp started the first, and still only, 24/7 toll-free national hotline with a focus on child abuse and neglect: 1-800-4-A-CHILD. With an ongoing presence in Hollywood, Childhelp is available nationwide over phone, text and online chat. Contacts include thousands from the Los Angeles area every year. The hotline branch in Hollywood partners with local agencies that serve at-risk youth and people experiencing homelessness, like My Friend's Place, Covenant House and LAUSD, sharing backpacks with information and resources for young people in need.
In 2020 the Childhelp National Child Abuse Hotline answered 3,605 contacts from the Los Angeles area
Education & Outreach
Childhelp offers educational programs through the Hollywood offices as well. Childhelp Speak Up Be Safe Prevention Education Curriculum reaches students with body safety information while professional development opportunities and adult education nurture supportive, trauma-informed environments for children.
In partnership with nearby universities and the Foundation For Global Sports, Childhelp has moderated screenings of the documentary At the Heart of Gold, facilitating conversations about abuse and exploitation in youth sport with students and academic experts alike. The Foundation for Global Sports is now teaming with the Childhelp National Child Abuse Hotline for a special hotline initiative for young athletes and adult survivors of child abuse in youth sports.
In keeping with Childhelp's role as expert in abuse prevention, district attorneys from across southern California relied on that expertise to help organize their response to domestic violence during the COVID-19 epidemic.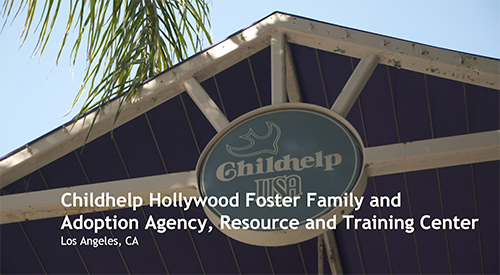 Did you know there are more than 100,000 children in California's foster care system? If you live in southern California and are interested in opening your heart and home as a Childhelp resource family, please e-mail pold@childhelp.org.
The response to child abuse relies on raising awareness of the issue and supporting survivors wherever they may be. Childhelp's Hollywood presence is invaluable in the effort to increase visibility through celebrity engagement. Celebrity ambassadors from nearby share information about child maltreatment nationwide, serving as familiar faces helping survivors with needed resources.
---
Childhelp Resource Hall
Our Hollywood House is also home to our Childhelp Resource Hall, which houses clothes, toys and necessities like diapers and bassinets. These resources are available to our own foster youth, as well as to other organizations serving foster youth and needy children in the community.
Resource parents typically do not receive funds from the government until one month after a foster child is placed in their care, and foster youth often arrive with minimal belongings and resources. As a result, there is a considerable economic and emotional strain on resource parents and their foster children when a new placement is made.
Our Childhelp Resource Hall helps address this problem and ensures the dignity of foster youth while also incentivizing resource parents to continue to foster by eliminating financial barriers. Childhelp strongly believes that no child should go without basic necessities or miss out on the joy of receiving a present for his or her birthday or other holidays.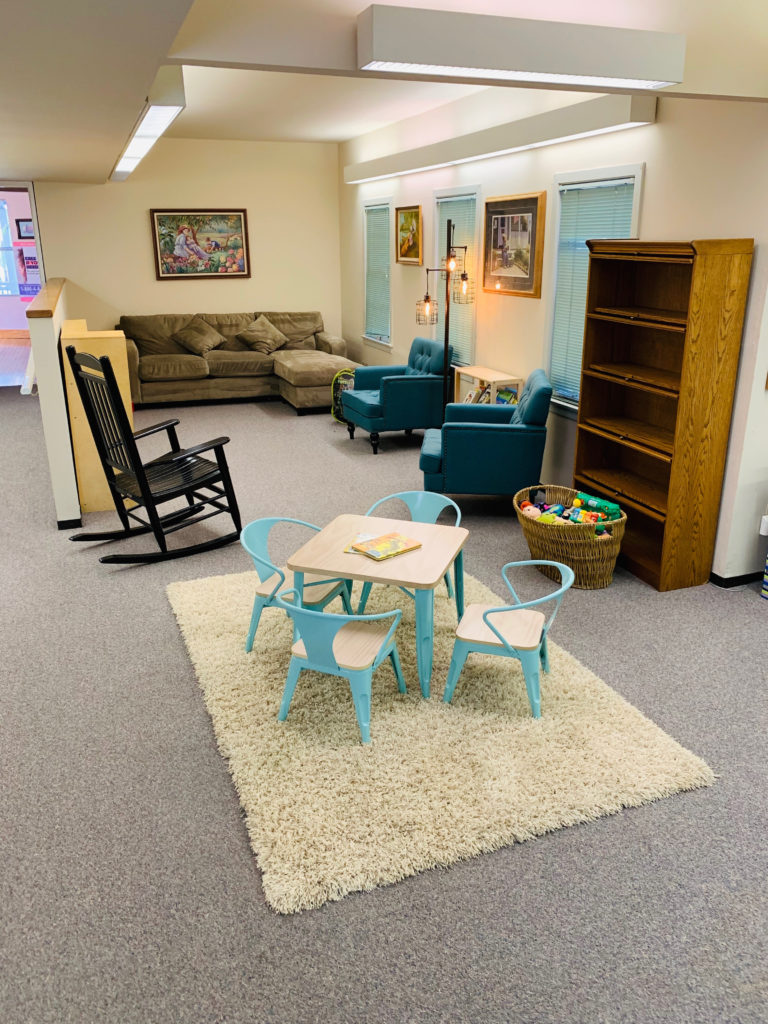 ---
Survivor Services & Foster Transition
Not only is maltreatment traumatic at the time of the abuse, but for the millions of survivors, the trauma of abuse likely has a broad range of effects that impact them and their relationships for the rest of their lives.
Rather than prescribe solutions, Childhelp listens to the voices of vulnerable youth to address their concerns in real-time.
Childhelp has created peer support programs for survivors throughout the Los Angeles area focused on transitional-aged youth (18-24) who have experienced past trauma.
Local non-profits interested in more information can send an e-mail to: tpineda@childhelp.org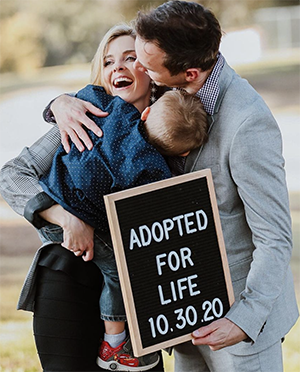 Childhelp Ross Scholarship Fund

Childhelp proudly administers the Childhelp Ross Scholarship Fund. The fund helps Childhelp alumni attain educational goals to meet academic and professional objectives and succeed to their fullest ability. Scholarship awards have been granted for tuition, computers, books and living expenses. Currently, all awardees are from the area and attending colleges in Greater Los Angeles.
Childhelp exists to meet the physical, emotional, educational and spiritual needs of abused, neglected and at-risk children. We focus our efforts on advocacy, intervention, treatment, prevention, family resilience and community outreach.