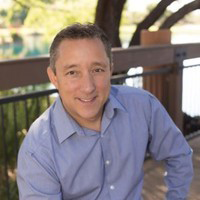 David LaVergne
Chief Financial Officer
What I do: As the Chief Financial Officer, it is my responsibility to manage the financial activities of the company and adhere to the generally accepted accounting principles (GAAP) adopted by the Securities and Exchange Commission (SEC). I am also responsible for the company adhering to additional Federal, State, and local regulations that include provisions around fraud prevention and the disclosing of financial information.
While ensuring the financial health and success of our organization, and supporting the execution of our mission, it is my job to work alongside and with the Leadership team to guide current and future strategic financial decisions to ensure Childhelp's financial systems and controls comply with all applicable laws, regulations, and best practices.
Who I am: I am an Executive leader with over 30 years of extensive experience that encompasses all aspects of accounting, financial management, and financial information systems. I have worked in both non-profit and for-profit entities but my heart sits within the non-profit arena in which I have over 13 years of experience. I have a Bachelor's degree in Accounting from Western International University, and hold a Master's degree in Business Administration from the University of Arizona.
Why I'm here: My happiest days are spending time with my children and grandchildren. Children are the sweetest, innocent, non-judgmental, and forgiving form of human beings; and those attributes deserve to, and need to be protected. I wholeheartedly believe my "calling" is working with children and doing what I can to ensure the safety and happiness of a child. As a survivor of adolescent bullying and sexual non-family child abuse I am excited to join Childhelp's fight to prevent children from experiencing the pain, trauma and loss of innocence that all types of abuse can cause.