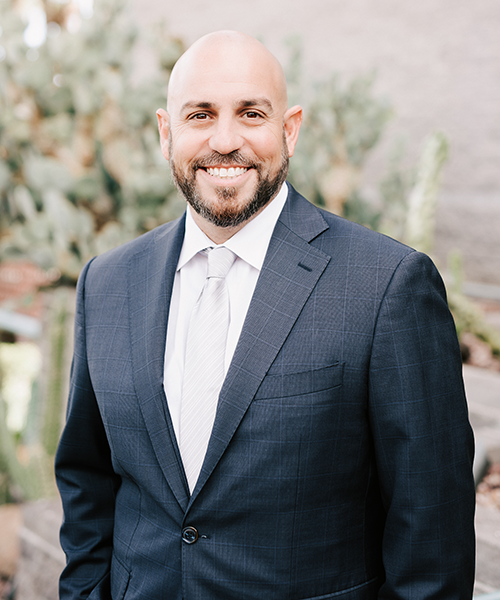 Michael Medoro
Chief of Staff
What I do: Before joining Childhelp, I served as the Executive Director for Project C.U.R.E. Arizona, with responsibilities expanding into more than 126 countries worldwide. I was responsible for developing corporate and philanthropic relationships to improve operational efficiency, strengthen financial support through fundraising and corporate partners, assess international opportunities and impact, and drive market awareness and growth with an annual budget of more than $40 million. Prior to that, I spent 9 years as the Chief Operating Officer for Easter Seals Arizona, with responsibilities expanding into Utah and New Mexico, where my focus was on donor cultivation and stewardship, program innovation, improved operational efficiency, and execution that led to significant organizational growth totaling more than $70 million in organizational revenue.
Who I am: I have a dual Bachelor's degree in Psychology and Communications from Seattle Pacific University and a Master's in Business Administration from the University of Phoenix.  I am a 40 Under Forty Award recipient through the Phoenix Business Journal, and a graduate of Class 32 of Valley Leadership. Married since 2006, the best part of my every day is the time I get with my wife Jessica, and our three children.
Why I'm here: I am a Father. The greatest treasure in my life is the blessing of my family, and the greatest desire of my life is to keep my children safe, happy, and prepared to face every challenge life has to offer them, and accomplish every desire their hearts and minds can dream to achieve. Childhelp has that same desire for every child, everywhere. The grand vision of Childhelp is to protect and educate children everywhere against the dangers of abuse and neglect, and I'm here to leverage my education, experience and skills to help develop the resources Childhelp needs to fulfill that vision.