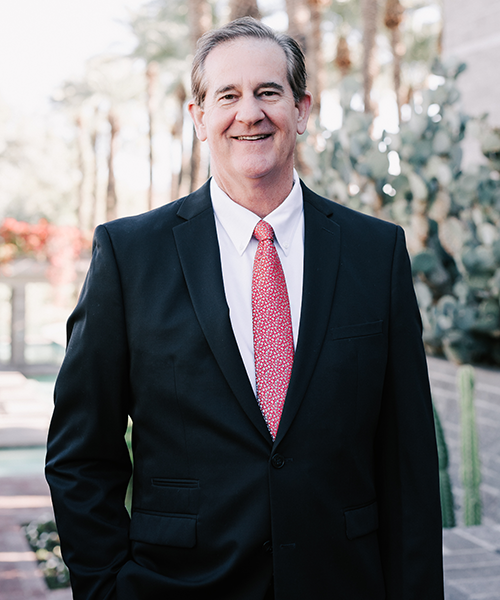 John Hopkins
Chief Information Officer and HIPAA Privacy and Security Officer
What I do: As the Chief Information Officer and HIPAA Privacy and Security Officer, it is my role to ensure that the information we hold in trust is kept secure, while at the same time, structuring and supporting systems to record and share information to make better decisions for clients and the organization. It's my job to make sure Childhelp's information systems further our mission to meet the needs of abused, neglected, and at-risk children, while complying with all applicable laws, regulations, and best practices. This means seeking constant improvement and ongoing accountability in service to our mission.
Who I am: I began my technology journey in college and earned my Bachelor's of Science degree in Management Information Systems from the University of Southern California and a Master's in Business Administration from the University of Phoenix. In addition, I am a Certified HIPAA Privacy & Security Expert (CHPSE), Certified HIPAA Professional (CHP), and Certified Document Imaging Architect (CDIA).
With more than 25 years in leadership and management roles in information technology, my most recent role before Childhelp was as President of Interaction Information Technology, where I led software product development projects in private, government and non-profit sectors, as well as corporate development projects focused on integrating, streamlining and securing information systems (databases, electronic health records, learning management systems, customer resource management systems, content & document management systems).
I am excited to bring my technological experience working with businesses, government entities and behavioral & human health service providers to Childhelp.
Why I'm here: I have a deep sense of respect for Childhelp's work, and I'm honored to lend my talent in service to such a rich legacy. It's inspiring to be a part of the impact Childhelp has in young lives and in families, and I'm always amazed at how much our programs and services provide for the individuals and communities we serve. In the world of information technology and data systems improvement, it is easy to dwell on processes, procedures, protocols and frameworks, but Childhelp always finds a return to the heart.