Kathie Lee Gifford to emcee; Martina McBride to headline
Proceeds from star-studded event directly benefit Arizona's abused and neglected children
PHOENIX – Childhelp, the nation's oldest and largest nonprofit dedicated to eliminating child abuse, will celebrate the sold-out 18th Annual Childhelp Drive the Dream Gala on Saturday, February 12, 2022, at the renowned Phoenician Resort in Scottsdale, Arizona. Celebrities, world class entertainers and generous supporters will come together in celebration and support of Childhelp's lifesaving programs, which have served more than 11 million children over its 62-year history.
Proceeds from the event directly support the services provided to abused and neglected children in Arizona through the Childhelp Children's Advocacy Center of Arizona Dedicated to Linda Pope (CCCAZ). Since 1998, the CCCAZ has served more than 140,000 children by providing treatment, intervention and investigation services. Recognized as a best practice agency, it continues to serve as a model for advocacy centers nationwide.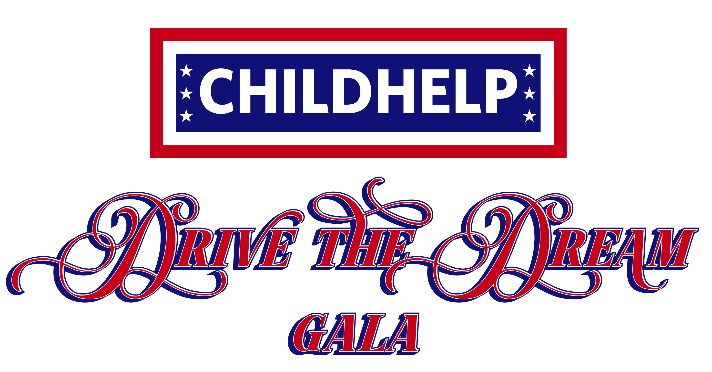 Sheila and Mike Ingram are chairing the event alongside co-chairs Laurie and Budd Florkiewicz and vice chairs Carol and Jim Hebets. The chairs chose this year's theme, "Heroes – Then, Now and Forever," to honor Childhelp's history as well as the military and civilian heroes who have helped shape the organization's mission and impact on the world. The evening will also reflect on the remarkable journey of Childhelp's founders, Sara O'Meara and Yvonne Fedderson, who discovered their mission of helping abused, neglected and at-risk children while on a USO Tour during the Korean War.
Celebrated TV personality and four-time Emmy winner Kathie Lee Gifford will emcee the event. A Childhelp Celebrity Ambassador, Gifford has been involved with the organization's mission for more than 20 years and currently serves as national spokesperson for the evidence-based Childhelp Speak Up Be Safe prevention education curriculum. Other superstar celebrity supporters who will be in attendance include Jen Lilley, Cheryl Ladd, Cameron Mathison, John O'Hurley and Mickie James.
Country music singer and 14-time Grammy nominee Martina McBride will headline the event with a special performance. McBride rose to stardom in the late 1990s, selling over 23 million albums and frequently landing at the top of Billboard country and adult contemporary charts. Her 2002 song "Concrete Angel" about a young girl abused at home features the Childhelp National Child Abuse Hotline in its accompanying music video.
Childhelp will award the Childhelp Man of the World Award to businessman and sports executive Jerry Colangelo. This will be the organization's second time giving the award after presenting the inaugural Childhelp Man of the World Award to investment manager Foster Friess in 2021 shortly before his passing. The Childhelp Nellie Jackson Award, named after the late co-founder and matriarch of the Barrett-Jackson collector car auction, will be given to successful real estate developer Ed Robson.
The event will feature a special guest headlining act, as well as performances by The Victory Belles, Steve Amerson, Rosevelt Rawls, Nate Nathan and the MacDaddy-O's, and the Luke Air Force Base Honor Guard.
"For more than 60 years, Childhelp has been extremely blessed to work with so many heroes who have dedicated their lives to making a difference for the nation's most vulnerable, our precious children," Childhelp Co-Founder and CEO Sara O'Meara said. "We are grateful to invite our heroes, ambassadors and supporters together to celebrate 11 million children served, but also focus on how we can end child abuse for the next generation of children."
With a reputation for hosting an impressive lineup of entertainers, crafting an incredible show, and breaking fundraising records, the Gala has become a can't miss event in the Valley. From 5:00 to 11 p.m., guests will enjoy an evening of fine-dining, dancing, a live auction and a fund-a-need, all to help raise money for Childhelp's mission of healing and hope.
"It was military leaders who helped Childhelp save our first 11 orphans in Japan, rescue children through Operation Baby Lift and spread the message of prevention through Childhelp Speak Up Be Safe," Childhelp Co-Founder and President Yvonne Fedderson said. "We are honored to recognize these heroes and honor our history at this event, especially after so many children and youth have been affected by the COVID-19 pandemic."
It is estimated that five children die every day from child abuse and neglect. The Childhelp Drive the Dream Gala is one way the community can help support the intervention, treatment and prevention of child abuse in Arizona. Headquartered in Scottsdale, Childhelp served more than 30,000 Arizona children and families last year.
The premier sponsors of the event are Grimaldi's Pizzeria, The Hebets Company – an NFP Company, El Dorado Holdings – Sheila & Mike Ingram, the Florkiewicz Family Fund and Peachtree Partners of Arizona. Platinum sponsors of the event are the Hammered Heart Foundation, Ed Robson Communities and JDM Partners LLC. Gold sponsors are Blue Cross Blue Shield of Arizona, HyeTech Networks, NFP, Pacific Life Insurance, The Legacy Gallery, Q5id, CRC Surface Technologies – a ChemResearch Company, Morgan Stanley Private Wealth Management, Brand Drivers, Martha and Larry Day, SEMA Cares/WD40, Elizabeth and Jeff Katzman and Jerry Moyes.
More information is available at childhelpdrivethedream.org or by contacting Eileen Morang at emorang@childhelp.org.
Media Contact: Cindy Dempski, Gordon C. James Public Relations, cdempski@gcjpr.com, 602.400.6284
---
About Childhelp: Founded by Sara O'Meara and Yvonne Fedderson in 1959, Childhelp® has brought the light of hopeand healing into the lives of more than 11 million children as a leading national nonprofit organization dedicated to helping abused, neglected and at-risk children. Childhelp's programs and services include residential treatment services, children's advocacy centers, therapeutic foster care, group homes and child abuse prevention, education and training. The Childhelp National Child Abuse Hotline serves children and adults nationwide 24/7 through phone, text and online chat. For more information, visit www.childhelp.org and follow Childhelp at facebook.com/childhelp, Instagram.com/childhelp and twitter.com/childhelp.