The 18th annual event featured Kathie Lee Gifford, Martina McBride & Ben Carson as it paid tribute to "Heroes – Then, Now and Forever" with its USO-inspired theme to raise money for Childhelp's AZ programs
PHOENIX (Feb. 14, 2022) – Childhelp, the nation's oldest and largest nonprofit dedicated to eliminating child abuse, raised more than $5 million at the sold-out 18th Annual Childhelp Drive the Dream Gala on Saturday, February 12, 2022, at the renowned Phoenician Resort in Scottsdale, Arizona. Celebrities, world class entertainers and generous supporters came together to raise funds for Childhelp's lifesaving programs, which have served more than 11 million children over its 63-year history.
The event welcomed special celebrity guests and political figures, including celebrated TV personality and four-time Emmy winner Kathie Lee Gifford, who served as the event's emcee and has been involved with Childhelp for more than 30 years. Other celebrity and notable attendees included Jen Lilley, Chery Ladd, John O'Hurley, Mickie James, Ben Carson and Ken and Alice Starr.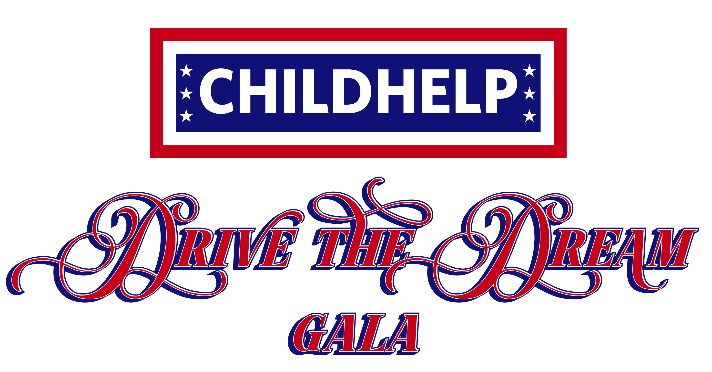 Several current and former Arizona elected officials showed support, including Maricopa County Sheriff Paul Penzone, former U.S. Senator Jon Kyl, former Arizona Governor Jan Brewer and U.S. House Reps. David Schweikert and former Mayor and Representative Greg Stanton.
Country music singer and 14-time Grammy nominee Martina McBride headlined the event with a special set that included her chart-topping hit "Concrete Angel," which tells the story of a young girl abused by her mother and features the Childhelp National Child Abuse Hotline in its accompanying music video. The Victory Belles, Steve Amerson, Rosevelt Rawls and Nate Nathan & the MacDaddy-O's performed throughout the evening. The Luke Air Force Base Honor Guard conducted the Presentation of Colors, which included flags representing all five branches of the military.
Sheila and Mike Ingram chaired the event alongside co-chairs Laurie and Budd Florkiewicz and vice chairs Carol and Jim Hebets. The chairs chose this year's theme, "Heroes – Then, Now and Forever," to honor Childhelp's history as well as the military and civilian heroes who have helped shape the organization's mission and impact on the world. The evening reflected on the remarkable journey of Childhelp's founders, Sara O'Meara and Yvonne Fedderson, who discovered their mission of helping abused, neglected and at-risk children while on a USO Tour during the Korean War.
Childhelp honored two Valley philanthropists who have made a lasting impact on the Childhelp mission. The Childhelp Man of the World Award was presented to businessman and sports executive Jerry Colangelo. This was the organization's second time giving the award after honoring Foster Friess in 2021 shortly before his passing. The Childhelp Nellie Jackson Award, named after the late co-founder and matriarch of the Barrett-Jackson collector car auction, was presented to real estate developer Ed Robson by Barrett-Jackson CEO Craig Jackson.
During the live auction and fund-a-need portion of the event, guests heard the stories of three hearts helped by Childhelp's mission. Christina Ruiz gave her testimony of growing up in a traumatic and abusive foster care home before entering Childhelp's programs and going on to earn bachelor and master's degrees. She is now serving on Childhelp's staff. Attendees also heard the story of Caleb Powers, a child whose life was transformed in Childhelp's care thanks to various therapies and a Childhelp Special Friend. After leaving Childhelp's care, Powers gave his life in the service of his country when he was killed in action while serving in the Marines. Finally, Chris Stephenson recited the Pledge of Allegiance at the event and was honored during a speech by Childhelp co-founder Sara O'Meara. Stephenson formerly resided at a Childhelp Village and has gone on to become a U.S. Navy Counselor First Class Petty Officer
Moved by the powerful testimonies, guests raised their paddles to bid on seven auction packages and donate directly to Childhelp's programs and services, raising $1,550,000 in the live auction alone. Cuvée donated two luxurious and immersive travel packages, including a 5-night stay at Cuvée's Tuscan Farmhouse Estate in Italy and a 5-night stay at Cuvée's Vue de Rêves St. Barts villa raising $375,000 in total. Cuvée is also donating 10 percent of proceeds back to Childhelp for any future reservations reserved by Childhelp supporters through June 30, 2022. Additional packages were donated by huge hearts Jerry Moyes, John O'Hurley Karrin & Ed Robson, Fairwinds Marine Ventures, Sheila & Mike Ingram and the Maricopa County Sheriff's Office and Sheriff Paul.
The premiere sponsors of the event were Grimaldi's Pizzeria and The Hebets Company – an NFP Company. Uncle Sam and Star-Spangled Heart sponsors included the El Dorado Holdings – Sheila & Mike Ingram, the Florkiewicz Family Fund, JDM Partners LLC, Robson Communities, PeachTree Partners of Arizona, Hammered Heart Foundation, Blue Cross Blue Shield of Arizona, HyeTech Networks, NFP, Pacific Life Insurance, The Legacy Gallery, Q5id, CRC Surface Technologies – a ChemResearch Company, Morgan Stanley Private Wealth Management, Brand Drivers, Larry and Martha Day, Jerry Moyes, Elizabeth & Jeff Katzman, and SEMA Cares/WD-40.
"We will never forget the heroes who have served our mission from the very early days of treating children overseas through today, helping children in all fifty states through lifesaving prevention, intervention and treatment," Childhelp Co-Founder and CEO Sara O'Meara said. "The light of those who give with so much heart touches the lives of now close to 12 million children."
It is estimated that five children die every day from child abuse and neglect. The Childhelp Drive the Dream Gala is one way the community can help support the intervention, treatment and prevention of child abuse in Arizona. Headquartered in Scottsdale, Childhelp served more than 30,000 Arizona children and families last year.
"When we first set out on this mission, Sara and I were heartbroken to see so many children affected by abuse and neglect," Childhelp Co-Founder and President Yvonne Fedderson said. "We never stopped believing in a child's resiliency to heal, our staff's determination, and God's limitless grace. At the Childhelp Drive the Dream Gala, we come together collectively to protect our future – the children."
Media Contact: Cindy Dempski, Gordon C. James Public Relations, cdempski@gcjpr.com, 602.400.6284
About Childhelp: Founded by Sara O'Meara and Yvonne Fedderson in 1959, Childhelp® has brought the light of hope and healing into the lives of more than 11 million children as a leading national nonprofit organization dedicated to helping abused, neglected and at-risk children. Childhelp's programs and services include residential treatment services, children's advocacy centers, therapeutic foster care, group homes and child abuse prevention, education and training. The Childhelp National Child Abuse Hotline serves children and adults nationwide 24/7 through phone, text and online chat. For more information, visit www.childhelp.org and follow Childhelp at facebook.com/childhelp, Instagram.com/childhelp and twitter.com/childhelp.
###