Gymnast, Survivor & Activist Kim Bergman
Hello my name is Kim Bergman and I am a survivor of child sexual abuse. I was 12 years old when my gymnastics coach, David Byrd, began abusing me. Over the years I have learned that I was not David Byrd's first victim or his last. David Byrd had a reputation in the gymnastics community for inappropriate behavior. Unfortunately, those rumors went ignored and Byrd was granted unlimited access to young women and children.
I fell in love with gymnastics and the Magnifcent 7 after the 1996 Olympics where Kerri Strug led the team to gold. I was so excited when I moved up to the competitive team in the spring of 1998. David Byrd was the head coach at my gym. David targeted me because I was vulnerable. I had difficulties going on at home and he began grooming me for his own pleasure. He started simple, like touching my chest and buttox in order to put my body in the right shape for gymnastics, something that can be easily accomplished without touching private areas. At first I assumed the touching was normal, but I soon started to feel that something was wrong.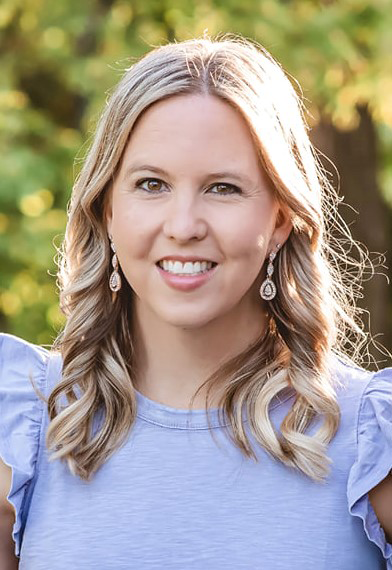 That summer, my team traveled to Bart Conner's Gymnastics Camp. My memories of that camp include the famous gymnast Nadia Comăneci teaching me my back walkover on the beam and being sexually assaulted. One night my teammates, coaches, and I went to the hotel pool to have fun after a long day at the gym. David was tossing kids into the air and everyone was having a great time. No one seemed to notice David putting his hands inside my swimsuit or see him grab my hand to make me touch him and his erect penis. Later that night we were all in the hotel room watching TV together. David gave me a massage on the bed in the room with my teammates and other chaperones present. He would put his hands inside my shirt to touch my breasts, undetected by anyone else. I froze. I was terrified that someone would see what was happening and that I had done something wrong to deserve this. I finally got up and sat behind David to try to get away from his touch. Instead David turned and glared at me and asked in a way that I will never forget, "Why did you move?" He then reached his hand behind him between my legs to continue touching me. I was trapped.
I began telling other coaches about my abuse from David the following summer. While most of them were supportive of me, no one reported the abuse. My mom ended up finding a letter that I wrote to a coach detailing what had happened to me and put me in therapy. The therapist later reported the abuse. I was interviewed at the Lawrence Police Department 2 or 3 years after the abuse ended. I remember being distraught in the forensic interview where I had to tell Detective Glidewell where David touched my body. As a young teenager, I did not want to sound like a baby and say that he touched my "boobs" but also felt uncomfortable using the term "breasts" when describing my undeveloped 12 year old body.
Nothing came from my interview with the police. David was never arrested. I never heard back from child protective services. I assumed this meant that no one believed me, that I had done something wrong, or that I simply did not matter.
David Byrd went on coaching and even opened his own gym where he continued to abuse children until he was finally caught and arrested in 2008. I felt horrible guilt when I heard that David was arrested. I felt that it was my fault that he was able to hurt more children because I was not strong enough to stop him. I went to the police and wanted to help with the case against David. I was told that the statute of limitations had passed and there was nothing I could do. I was one of many women who came forward reporting that they too had been abused by David. No one ever told me that there was a time clock for seeking justice for my abuse, until it was already too late.
In 2011, I accidentally stumbled across a letter from Child Protective services stating that they had substantiated the sexual abuse that I had endured. I was now 26 years old, and this was the first time that I knew someone believed me and that what David had done to me was wrong. But I was 5 years too late to seek justice.
I have spent years trying to find closure with my abuse. For me, information is healing, but no one will let me heal. I was told that I did not have a right to my file with child protective services. I was told I did not have a right to my police file because David was never convicted. I was also told that if I were to open a civil case, that I could have my attorney subpoena my file. But it was too late for a civil case, so I was out of luck.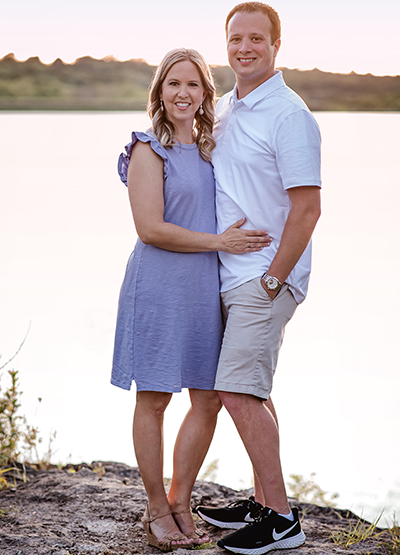 My husband used to ask why I continue to put myself through the pain of reliving my abuse and why I would want to testify in court. I told him that over 150 women testified at the sentencing hearing of Dr. Larry Nassar, who is the pedophile doctor responsible for the largest epidemic of sexual abuse in sports history. Larry Nassar abused his position of power to sexually assault hundreds of young women. The women who testified at his sentencing were able to take back the power from their abuser, something that I feel all victims should have the right to do, yet an opportunity I have never had.
Let us learn from the survivors of Larry Nassar's abuse. Gymnast Alexis Moore told the world in her victim impact statement, "As a nation, we need to take control. Sexual offenders need to know that they cannot continue with the crimes they are committing, and no matter how long it takes for a survivor to come forward, their crimes will be exposed."
Over and over I have been told that my abusers rights mattered more than mine. If SB 420 is passed and the statute of limitations is removed, I will absolutely file a case. I will file a case with no expectation of receiving any compensation other than knowing that David Byrd is finally held accountable for what he did to ME and the peace of mind knowing that I am helping to warn others about this dangerous predator. I want to be a voice for others who have not been able to find their own, and a friend to those who also want to seek justice.
Written by Kim Bergman, LMSW
Child Sexual Abuse Survivor