Childhelp Speak Up Be Safe has added a Human Trafficking Prevention (HTP) Curriculum module for grades 6 through 12.
Education is key to prevention. As children and teens face ever-changing areas of risk, Childhelp will continue to answer needs for information and prevention education.
The new module can stand on its own as independent lessons, yet it works best when combined with the critical lessons taught in the Childhelp Speak Up Be Safe core curriculum. The HTP module also closely mirrors the successful learning model of the core curriculum, with facilitator training, fully scripted lessons with classroom presentations, and engagement materials for each level.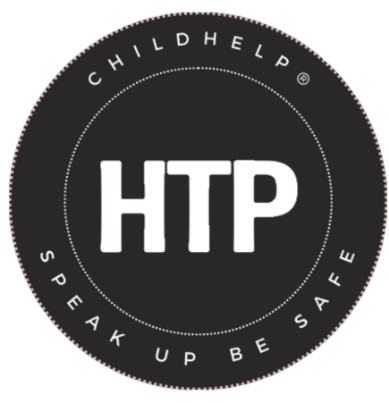 Among the engagement materials is a series of informative animated videos. Topics of these 90-second videos include healthy relationships, grooming, personal boundaries, and red flag moments. The animations also serve as public service announcements, positioning Childhelp Speak Up Be Safe as a partner for any community working to prevent human trafficking.
All of the videos can be viewed on the Childhelp Helping Kids Speak Up & Be Safe channel. Most also are suitable for general abuse prevention education.
In addition, the four-minute live-action signature video called A Dream Job stunningly portrays a typical way in which youth are lured online by predators pretending to be someone trustworthy. A Dream Job is also proud to be the recent winner of two Telly Awards!

HTP Content Guided by Experts
Many thanks to the Childhelp Human Trafficking Advisory Group members including Anti-Trafficking International (ATI), Arizona Anti-Trafficking Network (AATN), and experts in child abuse prevention, law enforcement, social work, and psychology. Additional program input was provided by the National Human Trafficking Hotline (operated by Polaris), the Blue Campaign (US Department of Homeland Security), and Peer Solutions.
Like the Childhelp Speak Up Be Safe core curriculum, the HTP curriculum partners closely with the Childhelp National Hotline for resources and support to youth, families, and educators.
Childhelp thanks The Rob and Melani Walton Foundation for project support.