Operation Underground Railroad helps our most vulnerable tell their stories
According to the International Labour Organization, of the 40.3 million victims of human trafficking globally, 25% are children.
A single rescued victim of sex trafficking can be the voice for countless others still in systems of brutality and exploitation. One child's story might help save hundreds silenced by abuse. Predators certainly have the technology and means of communication to trade precious lives for money, so it is essential that those of us working to save children have top quality tech at our disposal to ensure perpetrators of violence against at-risk youth are prosecuted and every survivor's story is told.
Thanks to a gift from Operation Underground Railroad, a group that works with law enforcement and child welfare partners to free victims of human trafficking and exploitation, Childhelp was able to purchase and implement VidaNyx, a tool to streamline the process of sharing copies of forensic interviews to a Multidisciplinary Team of partners we work with in child abuse investigations.
"I believe that we are better together, working in unity, to help children heal. Childhelp and O.U.R have a mission to give children everything they need to heal. We support Childhelp because if it's for the one or the hundreds, no child should be forgotten," said Jessica Mass, VP of Operation Underground Railroad Aftercare.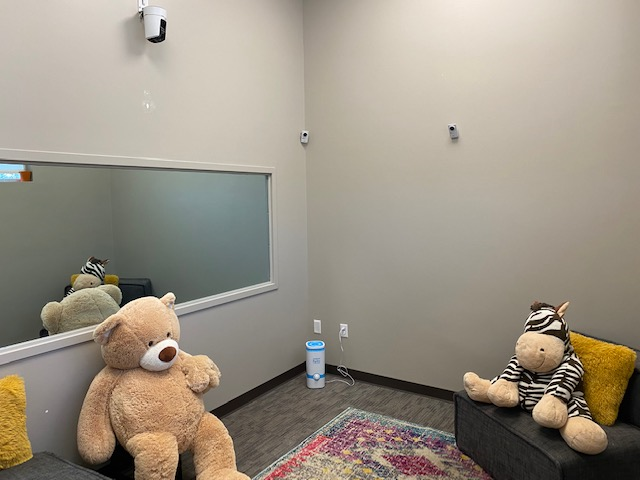 The new system allows us to store all interviews in one location with the assurance they are safe, secure and available for future needs such as criminal proceedings or juvenile court involvement. It eliminates the risk of being lost or broken during the course of the investigation, which can occur on occasion creating significant issues in prosecuting offenders.
Ken Bender, Executive Director of Programs in Tennessee, shares, "We have received great feedback from our community partners regarding this new system, talking about how easy it is to use and many have expressed how thankful they are to have this tool available to keep all interviews secure and confidential and to help them do their job more efficiently. Partners have described how the transcription function has improved their productivity by not having to type transcripts from DVD's saving them hours of work. In addition, the closed caption and notes features are very helpful added tools."
In keeping with Operation Underground Railroad's commitment to facilitating the work of law enforcement, their donation has allowed Childhelp to collaborate more easily with our federal partners and out-of-county law enforcement when working child sex trafficking cases.
This system allows us to upload the interviews immediately upon completion and share them the same day with partners outside of our county. This allows them to view their requested interviews the same day instead of them having to wait to receive it in the mail up to 5-7 days later.
Bender shared his gratitude for this technological support, "For us at Childhelp the efficiency of the system has streamlined our workload. Instead of Forensic Interviewers spending hours burning interviews to DVD's, now we upload the interviews to a VidaNyx in a matter of minutes. It has also reduced time it took to coordinate distribution of the DVD's to partners to where now we just send a notice from VidaNyx to the parties involved in the case that the interview is available to be viewed."
Thank you, Operation Underground Railroad, for helping the story of a single child reach across agencies that prosecute predators. As one heart heals, hundreds more will be rescued.