Sometimes the smallest acts of kindness have the largest ripple effects.
Recently, we heard from a woman who graduated from a Childhelp Village 30 years ago. Life had been tough for her – drugs, homelessness, instability – but she was on a better path now. She reported that Childhelp was one of the few places she had ever felt cared for, safe and loved. Thirty years later, she still has the stuffed animal she received when she first walked through Childhelp's doors. The comfort item she leaned on in times of stress as a child was the same one she hugged late at night as an adult.
When Childhelp Founders Sara O'Meara and Yvonne Fedderson first started Childhelp's mission, they established a set of Founders' Standards we still follow today. These rules for the care of children go above and beyond any state laws or mandates. It's why those who have experienced our programs regularly report back as an adult that it was a turning point in their lives – the first place they had truly felt loved as a child.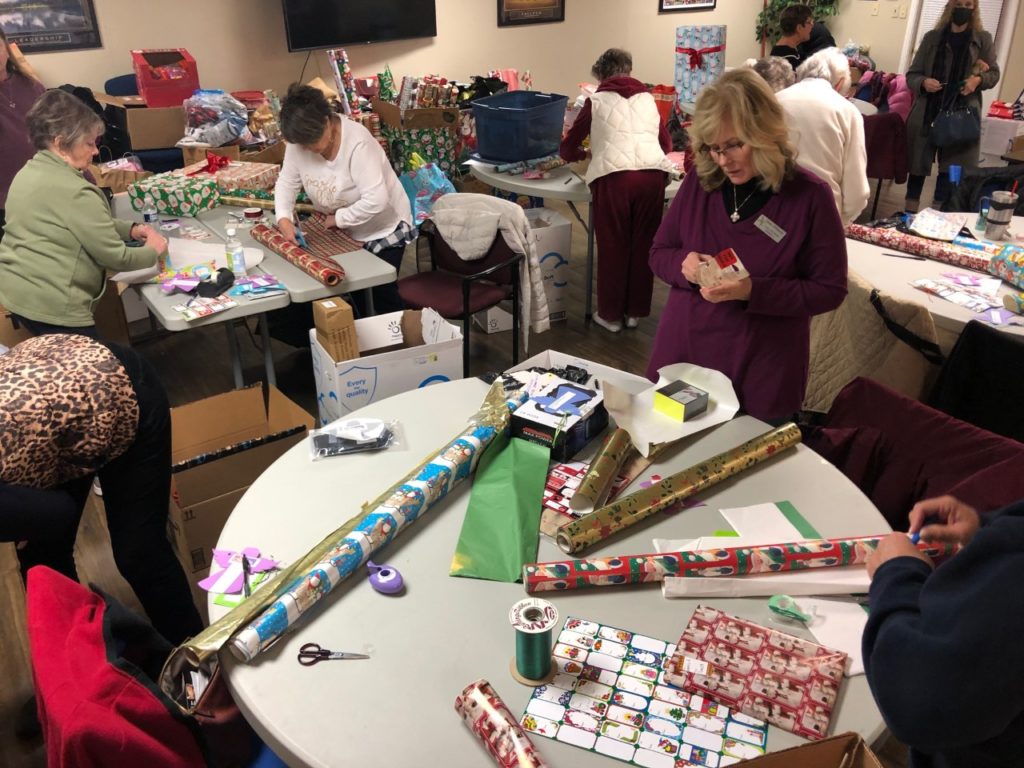 These standards require a toy or stuffed animal be given to every child who receives our services, as well as gifts for the child's birthday and Christmas while they are in our care. To do this, we rely on the support of volunteers, donors and staff who come together each holiday season for our annual Toy Drives – an army of Santas and elves who travel across town collecting donations, wrap each gift by hand and check each child's wish list (twice).
Support from the community has poured in this year. In Phoenix, Childhelp Director of Wings and Arizona Chapter Coordinator Kathy Emig has worked with nearly 50 businesses, organizations and families to organize toy drives. Childhelp Celebrity Ambassador Jen Lilley launched her Christmas is Not Cancelled campaign to bring in toy donations for ALL the children at Childhelp Villages. Childhelp Tennessee's Hope for the Holidays campaign collected hundreds of toys in Knoxville for children in foster care. In Virginia, the 17th Annual Toy Run united motorcycle enthusiasts with the spirit of giving.
Many of the children receiving toys this year have lost so much: parents and siblings who did not survive domestic violence; support systems changed from moving to a new home or neighborhood; innocence stolen from having to grow up so fast. The Childhelp Children's Center of Arizona has reported that staff are seeing some of the worst and most complicated cases of abuse in 30 years. Due in part to the isolation and tragedy of the COVID-19 pandemic, mental health for children is at a crisis level.
When a child has been traumatized by abuse or neglect, they feel defeated, confused, angry. They wonder how someone they loved could do something so horrible to them. They think it must be their fault.
The simple act of a gift from a stranger creates a memory of care and joy. Someone they didn't know loved them enough to think of them this holiday season. Sometimes, it's the first brand new toy or clothing item they've ever received. Your gift today could mean 30 years of memories for a child healing from the effects of abuse and neglect. It could mean new hope and the opportunity for a brighter future. It could tell a child who needs to hear it most: you are loved.