January
01/01/2020: VP of Public Affairs Rebecca Cooper and Childhelp Greater Washington Area Advisory Board Chairman Nina Dougherty appear on Washington-area ABC affiliate WJLA's Good Morning Washington.
01/02/2020: Leslie Holmes and Lawren Ramos of the Childhelp Foster Family and Adoption Agency of East Tennessee talk to Knoxville NBC affiliate WBIR about vigilance in child safety.
01/13/2020: Childhelp Headquarters hosts program leaders from across the country to shape a cohesive vision for Childhelp in 2020.
01/18/2020: Phoenix Police Sergeants & Lieutenants Association and Childhelp host 'Superhero Saturday,' a celebration of Arizona's heroes, featuring police and fire personnel and a cosplay contest showcasing comic book heroes and more
01/24/2020: Arizona Governor's Office of Youth, Faith and Family selects Childhelp programs in Gila and Maricopa Counties to receive Children's Justice Act Awards to support the investigative, administrative and judicial handling of cases involving child abuse and neglect.
February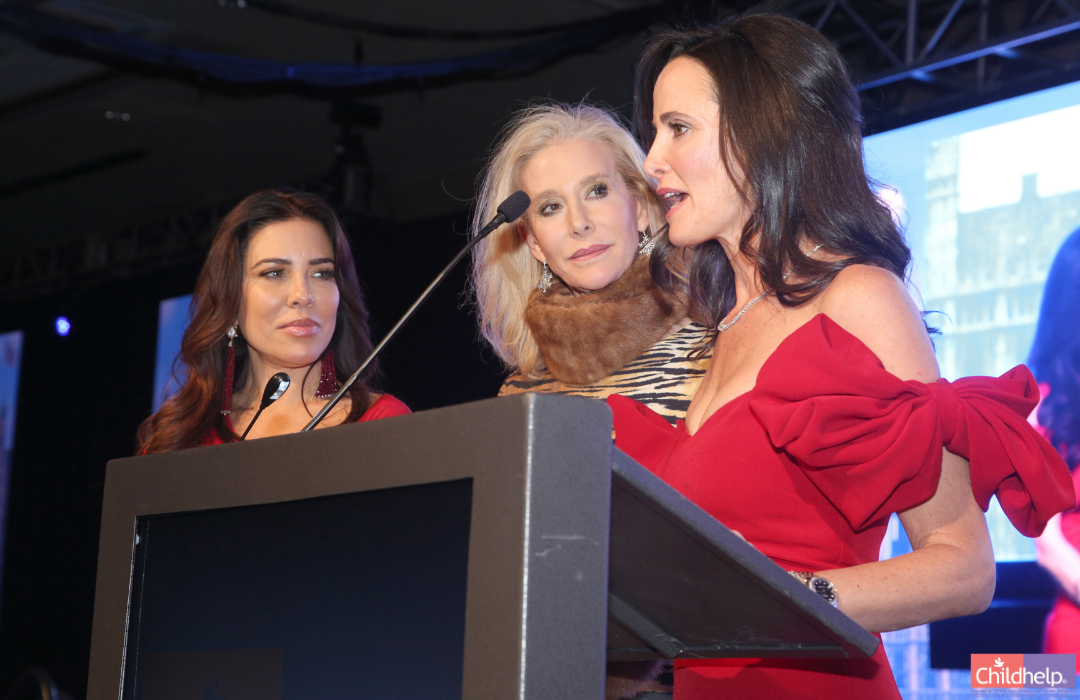 02/09/2020: Phoenix Fox affiliate KSAZ highlights Childhelp's 60-year history as it previews the upcoming Childhelp Drive the Dream Gala.
02/15/2020: Childhelp Hosts its 16th Annual Childhelp Drive the Dream Gala, sponsored by Grimaldi's Pizza, NFP – The Hebets Company, Foster and Lynn Friess, SEMA Cares, Mr. Ira Gaines and Mrs. Cheryl Hintzen-Gaines, Dr. Stacie J. and Mr. Richard J. Stephenson, the Florkiewicz Foundation, and the Hammered Heart Foundation. The Mary-Poppins themed event, co-chaired by Ivy Ciolli, Dru Hammer, and Jacqueline Nerguizian, was hosted by Melissa Peterman, with musical entertainment by REO Speedwagon, the Phoenix Theatre and Childhelp Youth Ambassador Rosevelt Rawls. It raised $3.74 million to serve Childhelp programs and services.
March
03/06/2020: Childhelp Indian Wells Chapter, with Cheryl Ladd and John O'Hurley hosts the 9th annual Childhelp Golf Invitational over three days, with two days of golf, first at Porcupine Creek in Rancho Mirage and then Andalusia Country Club in La Quinta. The event honored Bill and Cindi Bone, and Bill and Laurie Ekholm. Childhelp graduate Robin Newton Iacono spoke at the reception.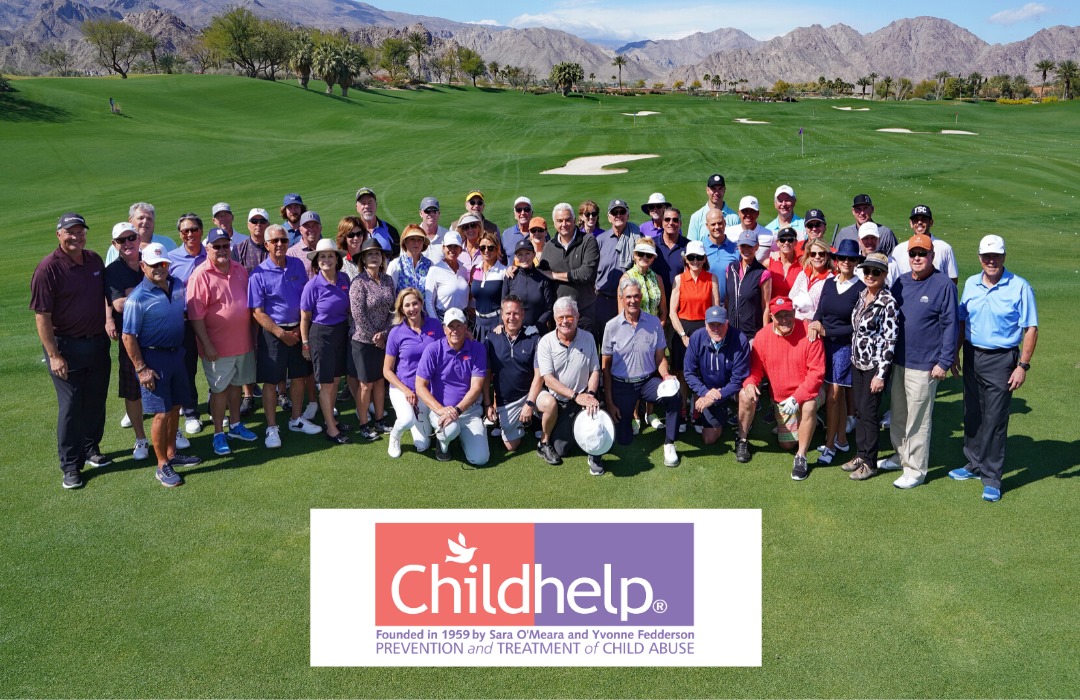 03/10/2020: Journal of Child and Adolescent Trauma publishes "Teaching Youth to Resist Abuse: Evaluation of a Strengths-Based Child Maltreatment Curriculum for High School Students" an article by ASU researchers that identifies Childhelp Speak Up Be Safe as an evidence-based intervention, with students increasing their identification and knowledge of safety related resistance strategies.
03/13/2020: President Donald Trump announces a national emergency concerning the COVID-19 outbreak.
03/21/2020: Reuters and USA Today interview Childhelp Chief Communications Officer Daphe Young as they spotlight the increase in calls and text messages to the Childhelp National Child Abuse Hotline amid pandemic lockdowns.
3/23/2020: Childhelp Speak Up Be Safe launches the Spanish-language version of all lesson materials and translations of facilitator training.
03/29/2020: CNN interviews Childhelp's Rebecca Cooper, covering the impact of COVID-19 pandemic and the uptick in contact volume at the Childhelp National Child Abuse Hotline.
3/31/2020: Childhelp Speak Up Be Safe introduces a new interactive feature in its learning management system for state-by-state information about continuing education credits for CHSUBS facilitators.
April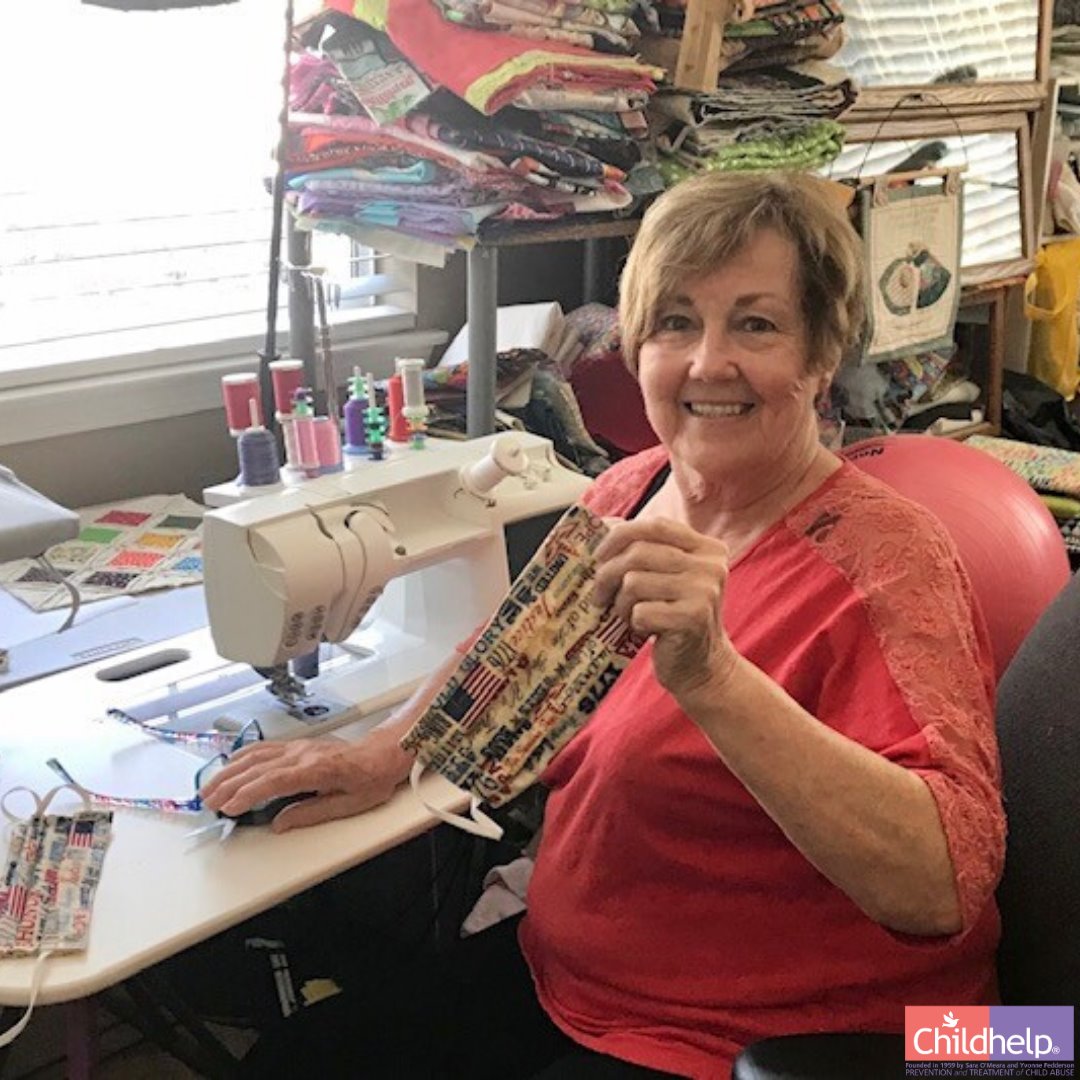 04/01/2020: Childhelp Celebrity Ambassador Mickie James teams up with Childhelp Junior Ambassador Rosevelt Rawls to record and release "With the Love of a Child" to benefit Childhelp and kick off Rawls' #5toomany campaign to raise funds and awareness around child abuse and child abuse prevention.
04/07/2020: Childhelp launches its Critical Relief Fund to encourage donors and supporters to continue supporting Childhelp despite necessary cancellations of fundraising events. To date the fund has raised more than $350,000.
04/15/2020: In partnership with the Foundation for Global Sports Development, Childhelp hosts a Q&A session following a free virtual screening of "At the Heart of Gold: Inside the USA Gymnastics Scandal."
Mid-April: Havasu Stitchers Quilt Guild, Raincross Quilt Guild, Childhelp Inland Empire Chapter, and others band together to stitch face masks for Childhelp kids as the pandemic continues.
May
05/2020: Childhelp Alice C. Tyler Village responds to spread of COVID-19 among patients and staff, designating a quarantine cottage and implementing advanced prevention measures and treatment protocol.
05/07/2020: Childhelp welcomes newest Childhelp Celebrity Ambassador, actor, film-maker and martial artist, Dolph Lundgren
05/13/2020: PBS News Hour points to the Childhelp National Child Abuse Hotline as a resource in its reporting on child abuse during the COVID-19 Pandemic.
05/14/2020: Childhelp Speak Up Be Safe and the Childhelp National Child Abuse Hotline create a PSA about how Childhelp is supporting the community during COVID-19 featuring Clinical Program Manager Laurel Jacobs and spokesperson Jenna Quinn.
05/26/2020: Organized protests begin in Minneapolis after a video of George Floyd's death had circulated widely in the media. In the following weeks marked by protest against police violence, Childhelp would offer itself as a resource for parents struggling to discuss challenging topics with their children.
05/28/2020: NBC Nightly News spotlights the Childhelp National Child Abuse Hotline during coverage of child abuse during the pandemic.
05/28/2020: Childhelp Arizona Advisory Board names Maricopa County Attorney Allister Adel its new president.
June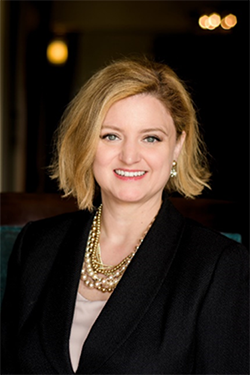 06/2020: The Childhelp National Child Abuse Hotline begins 1-year quantitative research study in partnership with Arizona State University's Southwest Interdisciplinary Research Center (ASU-SIRC), using both a formative evaluation to report and improve processes and implementation and a summative evaluation strategy to report on outcomes.
06/09/2020: Childhelp Phoenix Chapter and Childhelp Flagstaff Chapter kick off their '25 Men Who Think They Can Cook (& Fundraise)' virtual fundraising event, featuring comedian Bill Engvall, MLB pitcher and coach Mike Butcher and others. The event would raise more than $73,000 for Childhelp programs and services.
06/22/2020: Tennessee Gov. Bill Lee signs HB2461 into law. The new law, which was shaped and passed with support from Childhelp Tennessee, creates a procedure for school teachers, school officials, and other school personnel in the state to follow to report suspected child abuse or child sexual abuse.
06/23/2020: Childhelp and the Gila County Child Abuse Prevention Council releases two child abuse resource guides, one for Payson and another for Globe.
6/29/2020: Childhelp Speak Up Be Safe launches a course in its LMS about "Teaching Childhelp Lesson Virtually" to help facilitators transition to teaching CHSUBS in the virtual classroom.
August
08/19/2020: The Washington Post includes the uptick in contacts to the Childhelp National Child Abuse Hotline in its reporting on abuse and neglect during the COVID-19 pandemic.
08/28/2020: Childhelp bids farewell to philanthropist and former Childhelp National Board member George Argyros Jr. Argyros died of cardiac arrest at 55, survived by his parents, his wife Shannon, son, George Leon III, his two sisters and many nephews, nieces and friends.
September
9/17/2020: S.924, the Jenna Quinn Law passes in the U.S. Senate. The bill, which has not yet passed the House, would allow the Department of Health and Human Services to provide grants for evidence-informed child sexual abuse awareness and prevention programs.
09/26/2020: Childhelp Junior Ambassador Rosevelt Rawls and Schnepf Farms host a live drive-in concert and keynote, 'the Music and the Message' to benefit Childhelp and Operation Underground Railroad (a non-profit that works against human trafficking).
09/29/2020: Childhelp Tennessee kicks off its 'Santa's Childhelpers' campaign to find volunteers to donate and wrap gifts for Childhelp kids for the holidays.
October
10/05/2020: In lieu of its annual fall gala, Childhelp Orange County undertakes a '2 weeks to $200k' virtual fundraising campaign, which raised more than $230,000 for Childhelp programs and services.
10/14/2020: Childhelp bids adieu to Rhonda Fleming. The 'Queen of Technicolor' who passed away at age 97, had been a Celebrity Ambassador and longtime supporter of Childhelp. Fleming had been a protector of the spiritual heart of the mission, instrumental in building the chapel at Childhelp Merv Griffin Village and in making sure every Childhelp facility has a meditation chapel for anyone to sit in peace. Fleming is survived by her son, Kent Lane; granddaughter, Kelly Harman (Morgan Harman); granddaughter, Kimberly Coleman; five great-grandchildren; two great-great-grandchildren; and step-children, Candace Voien, Cindy Jaeger, Jill Lundstrom and Kevin Carlson.
November
11/2020: The Childhelp National Child Abuse Hotline opens a second satellite hotline office located in Hollywood, CA.
11/02/2020: Childhelp Indian Wells Chapter kicks off its 'Home for the Holidays' virtual event, raising more than $40,000 by sharing recipes … and love.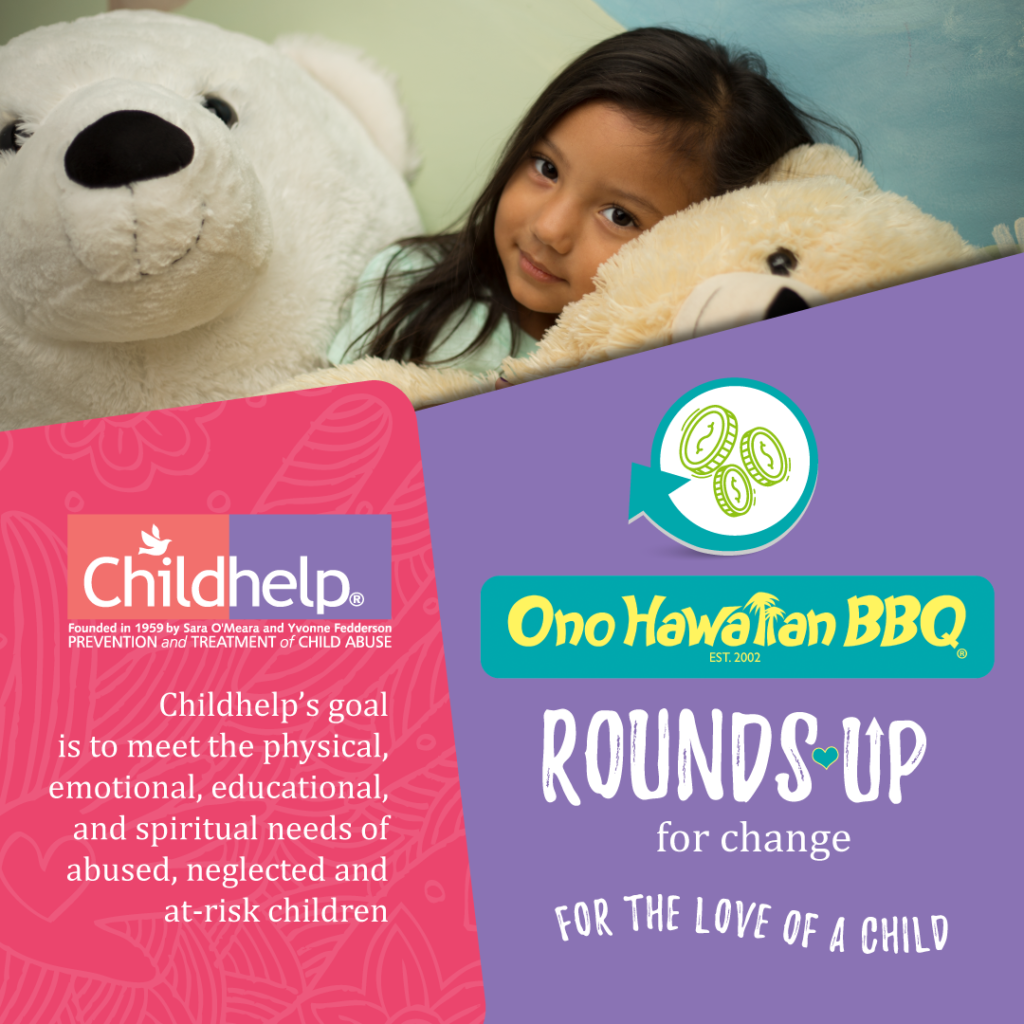 11/07/2020: Ono Hawaiian BBQ announces that 95 locations would be 'rounding up for change', encouraging customers to round up their change to the nearest dollar to benefit Childhelp through the end of December and offering a $30,000 matching gift.
11/07/2020: Childhelp Celebrity ambassador Norm Crosby dies of heart failure at the age of 93. He made an appearance in a Childhelp PSA, hosted fundraisers and was a friend to the Founders. He was known for saying the hilariously wrong thing at exactly the right time, and his words for Childhelp always uplifted the children in our care.
11/10 & 15/2020: Childhelp says goodbye to loving pair Gloria and Wayne Hunt. Gloria, a frequent chapter officer in the Childhelp Inland Empire Chapter, passed away a few days after Wayne. Gloria's time making lap quilts for the children year after year would be replaced in her final year with work making masks for kids at Childhelp and others in need. They will both be missed.
11/11/2020: For its annual Forest of Hope event, the Childhelp Inland Empire Chapter moves online with its 'the Greatest Love of All' fundraiser.
Childhelp announces Lawren Ramos, former Executive Director of Tennessee Programs, will assume the role of Executive Director of California Programs. Ken Bender, a former Executive Director of Boys Town North Florida, assumes the Executive Director role in Tennessee.
December
12/02/2020: Childhelp joins partners the Foundation for Global Sports Development to host a free virtual screening of the Emmy-nominated film At the Heart of Gold for UC Davis students, student-athletes and faculty, Childhelp's Daphne Young hosting a panel discussion following the film.
12/05/2020: Childhelp Los Angeles Chapter hosts its "We Care 'Care'aoke" virtual event, with celebrities from John Stamos to Cheryl Ladd to Jenn Lilley, Engelbert Humperdink to Laura Marano to Mike Love joining staff, volunteers and supporters with songs of the season and a message of the mission. The event raised more than $323,000 dollars after its initial showing, and after its December 20 encore, a total over $450,000 by year's end.
12/13/2020: Childhelp says its goodbyes to David Purvis, who had served on the National Board of Directors and was a passionate advocate for Childhelp programs, especially in East Tennessee. Our prayers remain with his wife, Robin; son, Kurt; and daughter and son-in-law, Julia and Omar Jubran.