At Childhelp we are able to do the work we do because of the amazing people we work with. Read more about our executive leadership below by clicking their photos, and view our National Board of Directors. We truly couldn't do the work we do without the hard work and dedication of our leadership team!
---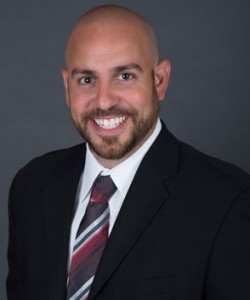 Michael Medoro
Chief Development Officer
What I do:
Before joining Childhelp, I served as the Executive Director for Project C.U.R.E. Arizona, with responsibilities expanding into more than 126 countries worldwide. I was responsible for developing corporate and philanthropic relationships to improve operational efficiency, strengthen financial support through fundraising and corporate partners, assess international opportunities and impact, and drive market awareness and growth with an annual budget of more than $40 million. Prior to that, I spent 9 years as the Chief Operating Officer for Easter Seals Arizona, with responsibilities expanding into Utah and New Mexico, where my focus was on donor cultivation and stewardship, program innovation, improved operational efficiency, and execution that led to significant organizational growth totaling more than $70 million in organizational revenue.
Who I am:
I have a dual Bachelor's degree in Psychology and Communications from Seattle Pacific University and a Master's in Business Administration from the University of Phoenix.  I am a 40 Under Forty Award recipient through the Phoenix Business Journal, and a graduate of Class 32 of Valley Leadership. Married since 2006, the best part of my every day is the time I get with my wife Jessica, and our three children.
Why I'm here:
I am a Father. The greatest treasure in my life is the blessing of my family, and the greatest desire of my life is to keep my children safe, happy, and prepared to face every challenge life has to offer them, and accomplish every desire their hearts and minds can dream to achieve. Childhelp has that same desire for every child, everywhere. The grand vision of Childhelp is to protect and educate children everywhere against the dangers of abuse and neglect, and I'm here to leverage my education, experience and skills to help develop the resources Childhelp needs to fulfill that vision.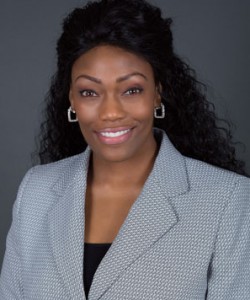 Latrice Hickman
Chief Program Operations and Quality Improvement & Compliance Officer
What I do:
Intervention and treatment are key aspects of the Childhelp mission and I am honored to provide the strategic, technical, operational and executive leadership for Childhelp programs and services nationwide. I proudly offer expertise in program evaluation and healthcare analytic systems to ensure our lifesaving operations run smoothly.
Being nationally responsible for risk management, corporate compliance and HIPAA adherence means I rely on a remarkable team of top-notch professionals in the field. In turn, I employ my longtime expertise in administrative law, survey methodology and accreditation practices (Joint Commission, CARF, COA and NCA) to make sure we're dotting all the i's and crossing all the t's together. It takes a lot of dedicated hearts to save a child.
Who I am:
My passion for the Childhelp mission is foreshadowed in a resume that showcases over 20 years of health and human services experience. Designing and operating profitable healthcare service networks was a natural career path after graduating with a Bachelor of Science degree in Human Services from the University of Phoenix and a Master's degree in Public Administration from Arizona State University.
I honed my skills and brought value to many stellar organizations including: C/W Health Analytics, Devereux Arizona and Triple R Behavior Health, Inc.
All my life I've volunteered in ways that spoke to my eventual position at Childhelp: I tutored at the Boys and Girls Club and South Mountain Community College, provided water and food to transient populations with CASS Homeless Shelter and offered image makeovers for at-risk women through local churches. With Childhelp, I live all those educational, nurturing and transformational experiences in one place.
Why I'm here:
My goal is to ensure all children have a safe environment to think, create and love so they are empowered with the life skills and confidence to change the world.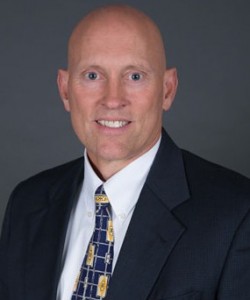 Jon Taylor
Chief Financial Officer
What I do:
Every gift deserves solid financial stewardship to impact the children and families Childhelp is dedicated to serve. As the leader of finance I am safeguarding donations, grants, and the assets of Childhelp through a transparent and accountable financial infrastructure with the purpose of sustainability to continue our mission including the intervention, treatment and prevention of child abuse.
In addition to serving as the leader of Childhelp's national fiscal initiatives and monetary strategy, my key roles include leadership of human resources and technology, risk management, banking, and serving our incredible team and volunteers.
Who I am:
As a CPA with over 20 years of finance, operations, legal, human resource, and technology leadership with top for profit and not for profit entities, I understand that every penny counts. I've held leadership roles with multiple leading entities such as GE Capital, Educational Media Foundation, K-LOVE Radio, Amvensys Capital Group, and Franchise Finance Corporation of America, after beginning my career with Arthur Andersen & Co.
I came to Childhelp as a Childhelp Arizona State Advisory Board member and an ad hoc member of Childhelp's National Board Audit Committee. This gave me a rare glimpse behind the scenes before signing on to create a progressive vision for the future.
Money management and philanthropy runs in the family. My wife Kim and I were married our sophomore year while attending the University of Arizona, and after we began our careers as CPA's, we started our family which now includes seven children and we all enjoy being active in our communities as a family.
Why I'm here:
I chose to serve at Childhelp because I knew I could apply years of robust business experience to a mission that means a lot to me: ensuring the generosity of our donors directly impacts the children in our care.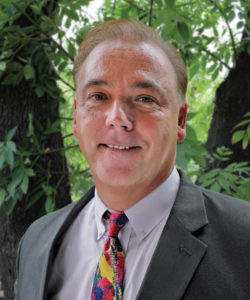 Richard Nedelkoff
Chief Operating Officer
What I do:
As Chief Operating Officer (COO) for Childhelp. I help provide leadership, guidance, and coordination to the Childhelp executive Management team. My role is to strengthen the organizations core foundation to position it for long-term viability, growth and transformation for the future.
Who I am:
I began my career by gaining valuable direct care experience as a foster care coordinator, child protective services caseworker, a Guardian Ad Litem, residential treatment worker, and mediator of child custody and visitation disputes. Later, in my career I was appointed to national and statewide leadership positions in human service and public safety by three different Governors and the President of the United States.
I have additionally been the Chief Executive Officer or Chief Operating Officer of three different large national or statewide nonprofits providing services to youth and families. I have managed agencies with budgets as large as $6 billion and directed organization with over 4,500 employees.
Why I'm here:
My 35 year career in child welfare, youth and family services, and public safety has given me a breadth and depth of experience that very few people in the country possess. The combination of my nonprofit, governmental and for profit experience provide me with unique perspectives and understanding that is a valuable asset to Childhelp. My family and I are excited to be here at this point in our organizations history, and I am humbled to be a part of Childhelp's rich history and legacy.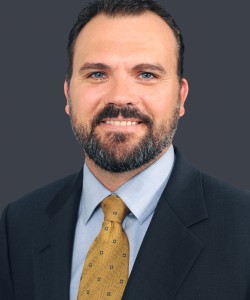 Peter Gentala
General Counsel
What I do:
I advance Childhelp's legal and governmental relationships as it carries out its mission to prevent child abuse and help children who are victims of abuse.  To that end, I provide legal, operational, and corporate support for Childhelp, and I engage with policymakers and government professionals to promote public policy that advances Childhelp's mission.
Who I am:
I am a legal professional with experience and expertise in nonprofit charitable organizations, litigation, and the legal affairs of state government.  I focus on the exciting—and at times confusing—intersection of law and public policy.  I enjoy helping clients surmount legal, policy, and strategic challenges for the fundamental goal of public service.
For seven years I served as the General Counsel of the Arizona House of Representatives.  That role gave me a deep appreciation and respect for the dedicated men and women elected to shape the law, and the many governmental and community professionals who support and inform their policy decisions.
The most impactful role I have is that of husband and father.  My wife Allison and I have eight children.  We are delighted that our family is part of the Childhelp family; and we hope that the values and example of service of this organization will inspire and shape our children as they grow and mature.
Why I'm here:
The need is compelling.  Today children are being abused and neglected.  And I have the tremendous privilege to serve on a team that is helping these children.  I am inspired by Childhelp's team of compassionate and committed employees and volunteers whose daily decisions, actions, and sacrifices have life-changing results in the lives of children.
.
National Board of Directors
Sara O'Meara – Founder/Chairman/CEO
Steve Twist
VICE PRESIDENT AND GENERAL COUNSEL FOR SERVICES GROUP OF AMERICA
Yvonne Fedderson – Founder/President
Jim Hebets – Executive Vice President
President, Hebets & Maguire, LLC
Vita Cortese – Secretary/Treasurer
Accountant (retired)
Gloria Sutherland – Chaplain
Honorary Board Member
Jill Babb
Community Activist
Bill Eckholm
President & CEO-- Firetrace International
Patricia D. Edwards
Edwards Affiliated Holdings, LLC/Community Activist
Val Halamandaris
President National Association for Home Care & Hospice
Carol Hebets
Community Activist
Ralph Ochoa
The Ochoa Law Firm
Connie Olsen
MSW, Social Worker/Livingston Memorial Hospital
W. Scott Schirmer
Principal M3 Companies
Don Zimmer
Honorary Board Member/Founder and Owner (Ret.), Ultra Wheels, Inc
Sharon Lechter
Member, President's Advisory Council on Financial Literacy/ Founder & CEO, Pay Your Family First